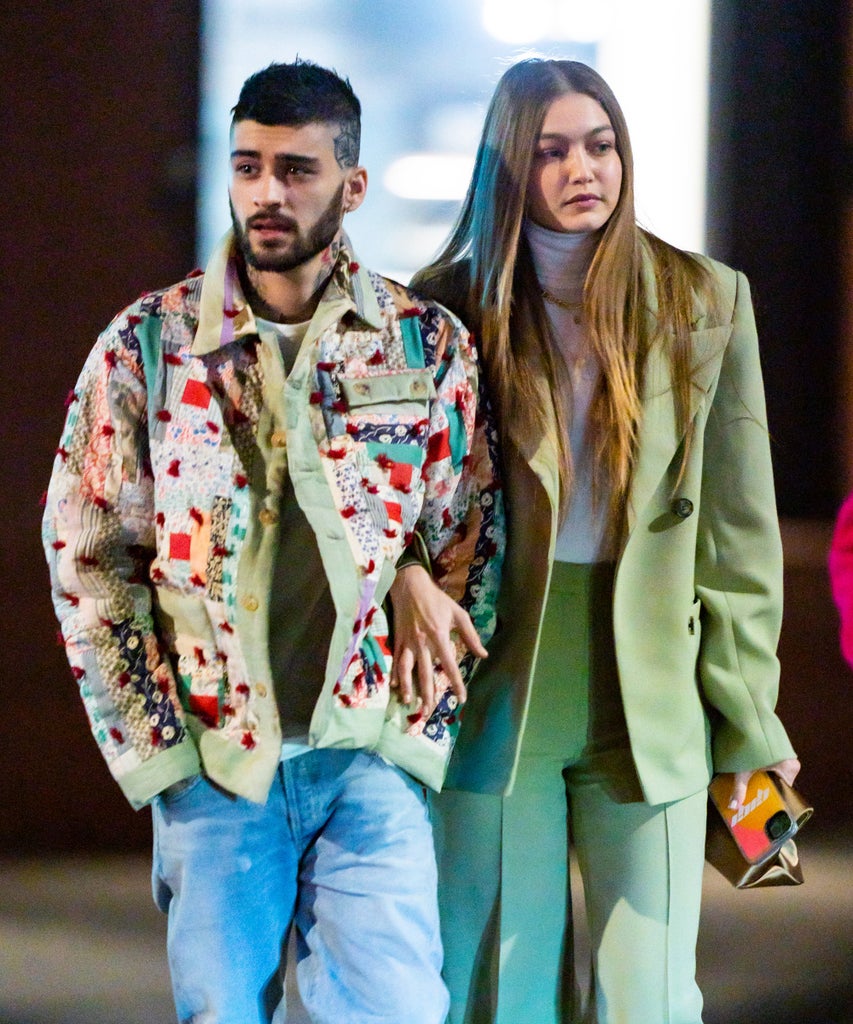 Looks like things may be back on for
Gigi Hadid and Zayn Malik
, as the two were recently spotted out arm-and-arm in New York City.
The on-and-off-(and on?)-again
couple were spotted by the paparazzi
on Saturday night in complementary green outfits, presumably to celebrate Malik's 28th birthday. They were joined by Hadid's sister, Bella, and brother Anwar's girlfriend, Dua Lipa.
Not a huge surprise, though. Malik did send out
a pretty random tweet to Hadid
earlier that year in March saying, "love you." No context. No punctuation. Nothing. But the message was clear — he still had feelings for his ex. It may have taken Hadid a minute to circle back around, but from the looks of their reunion on Saturday, she's still got feelings for Malik, too.
For fans sake, though, let's hope they stay together this time, because reactions to the news varied.
gigi and zayn need to stop, breaking up and getting make together multiple times is not healthy

— ashley⁷ 🌙 (@knjarkive) January 12, 2020
Zayn and Gigi... y'all are not the new Jelena, stop this clownery

— daydream lover🦋 (@backto_icarus) January 12, 2020
Some aren't even convinced they actually ever broke up in the first place.
I am convinced Gigi and Zayn never broke up but are just so low key that people are constantly saying they broke up.

— dramaticlatina (@gabriellnope) January 12, 2020
Guess we'll just have to stay tuned for an official "we're back together" celebratory chicken dinner announcement.