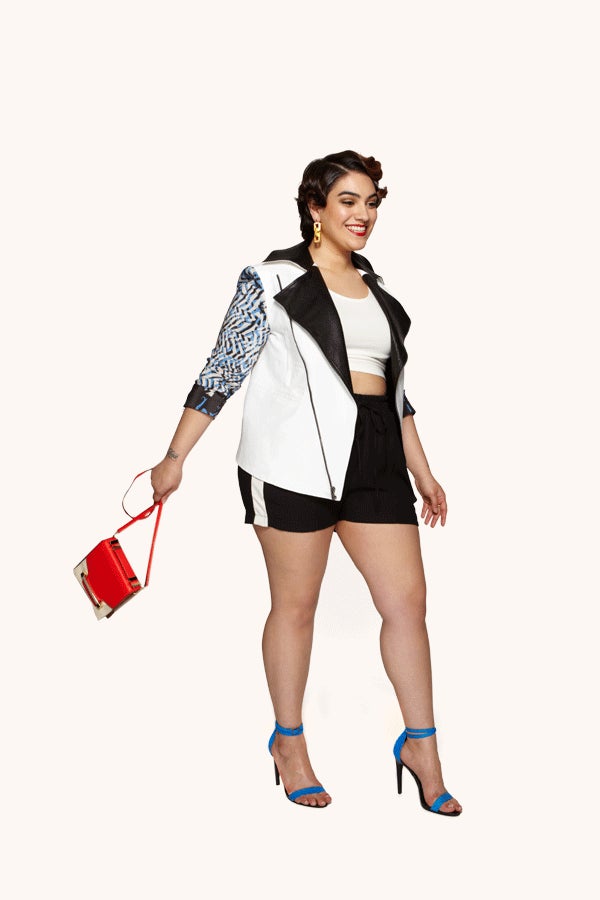 Nadia Aboulhosn, Blogger, Model, and Designer
We're fans of
Nadia Aboulhosn
and not just because of her fun, feminine, and experimental style. But, because we can use our favorite new slang word to describe her. Aboulhosn is a slashie. That is, the NYC resident by way of Florida is a blogger/model/designer. In short, she's a style star in every sense of the word.
Since kicking off her personal blog in 2010, she's showed the world how she dresses her killer curves — with a nothing-off-limits attitude — and has set an example for any woman who may question her ability to "pull off" the trends she admires. So far, Aboulhosn counts American Apparel and Seventeen magazine among the coolest companies she's worked with. Can't wait to see more from her? Neither can we.
My style in six words or less:
"Enigmatic, unconventional, innovating."
The greatest style lesson I've ever learned:
"I didn't learn from anyone in particular, but the biggest lesson is don't second-guess what you can and will pull off. Whether other people like your style or not, it's about what makes you feel good. If it makes them feel uncomfortable, let them deal with that."
My boldest summer style move that I wouldn't attempt any other time of the year:
"I attempt just about anything all year-round."
My first major, big-ticket style purchase:
"A vintage, sequin-and-leather jacket off of Etsy."
My most surprising, out-of-left-field fashion find:
"A gold, Egyptian-queen brooch from a thrift shop here in NYC."
My definitive summer go-to outfit:
"A bold dress or high-waisted bottoms with a crop top."
If I were 80 years old today:
"Since I love wearing vintage, I'd probably still be wearing a ton of it. I'd probably dress a little more conservative but definitely very glamorous."

Styled by Laura Pritchard, Hair by Bethany Brill, Makeup by Tiffany Patton


Look 1: Necessary Clothing white crop top; BCBGMAXAZRIA jacket, $1,478, available at BCBG; Addition Elle black-and-white short; Tibi Cobalt Amber Heel, $255.50, available at Tibi; Michael Spirito Gold Shark Tooth Ring, $125, available at Michael Spirito; Jennifer Fisher Gold Pulse Bar Ring, $1,600, available at Jennifer Fisher; Eddie Borgo Gold Supra Earrings, $275, available at Neiman Marcus; Vince Camuto Poppy Red Julia Cross Body, $158, available at Vince Camuto.
Look 2: H&M black-and-white, houndstooth dress; Christian Louboutin Fossile Multicolor Lace-up Platform, $1,095, available at Christian Louboutin; Jennifer Fisher Gold Square Chain Link Cuff, $725, available at Jennifer Fisher; Jennifer Fisher Gold Triple Hollow Wing Earring, $375, available at Jennifer Fisher; Oscar de la Renta Marilla Clutch, $3,690, available at Oscar de la Renta.