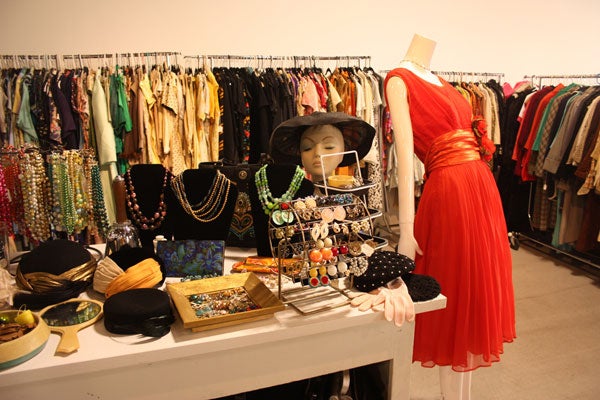 Feel like you were born in the wrong decade? If you prefer a '50s frock or a pair of '60s shades over the latest mass-retailer offerings, then we've discovered your mecca: The Helms Design District Vintage Boutique.
Featuring designer, classic, and repurposed vintage clothes (and plenty of jewelry and home decor to boot), this is one shopping excursion you simply can't miss.
With the very best L.A.-area dealers and designers like Clever Vintage Clothing, Bom Bom Vintage, and Heavenly Handbags selling rare and one-off wares, this place is a veritable treasure trove! Plus, a fun vintage photo booth, Girl Scout cookies, on-site seamstresses,
a cheap $5 entry fee
, and free parking are just some of the perks that sweeten the deal.
When:
Saturday, March 9, 10 a.m. to 4 p.m.
Where:
LightSpace Studio
, 8755 Washington Boulevard (near Wesley Street); 310-280-0082.
Photo: Courtesy of Julian Hobson PR