Photo: Courtesy of Tom Ford.
Presenting the latest celebrity spawn turned model to watch: Patrick Schwarzenegger. The 20-year-old son of Arnold Schwarzenegger and Maria Shriver posed alongside Gigi Hadid for Tom Ford Eyewear. Patrick's not entirely new at this; his
Models.com profile
mentions editorials in
V Man
and
Interview
— but, Tom Ford! Hasta la vista, Hudson Jeans ads.
Mom is "loving this whole campaign," according
to Twitter
. "I see you @PSchwarzenegger. Looking good in @TomFordIntl," she posted,
and
, "Handsome on the outside. Beautiful on the inside. #TomFord @PSchwarzenegger." Ah-nold hasn't publicly congratulated Pat, but we can appropriate some fatherly advice from his best on-screen quotes. Like, "I'll be back" (read: Follow your dreams) and, "Put that cookie down, now" (
a great line
from the 1996 holiday comedy
Jingle All the Way
).
Click through for two more images of the PSchwarz in action.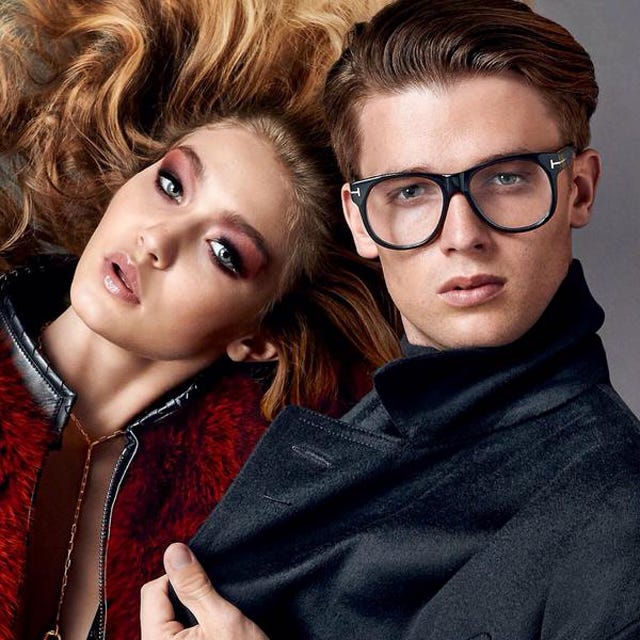 Photo: Courtesy of Tom Ford.
Photo: Courtesy of Tom Ford.