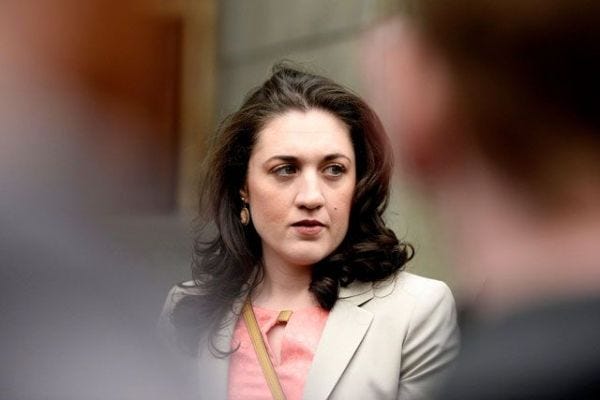 Photo: EPA/Alamy.
After weeks of testimony, the court has found
Cecily McMillan
guilty of second degree assault. This charge typically carries a two-to-seven-year prison sentence, though McMillan's has yet to be set. Former Occupy Wall Street protestors packed the courtroom this morning, along with the defendant's friends and family. Hundreds of supporters took to Twitter, running in and out of the courtroom to share updates under the hashtag #Justice4Cecily.
McMillan testified that she was grabbed by the breast from behind by Officer Grantley Bovell, and instinctively lurched backward to shake him off, inadvertently hitting the policeman in the eye with her elbow. She also claimed that soon after this initial incident, she was hit and knocked to the ground during her arrest, and the blow to her head caused a seizure. Bovell pressed assault charges against McMillan, claiming that she deliberately squatted down and jumped up to elbow him. He also testified that he believed the seizure to be fake.
Following the guilty verdict, McMillan's supporters are planning a demonstration tonight in her honor. Read up on the details and history of the case
here
. We will continue to update when McMillan is sentenced.