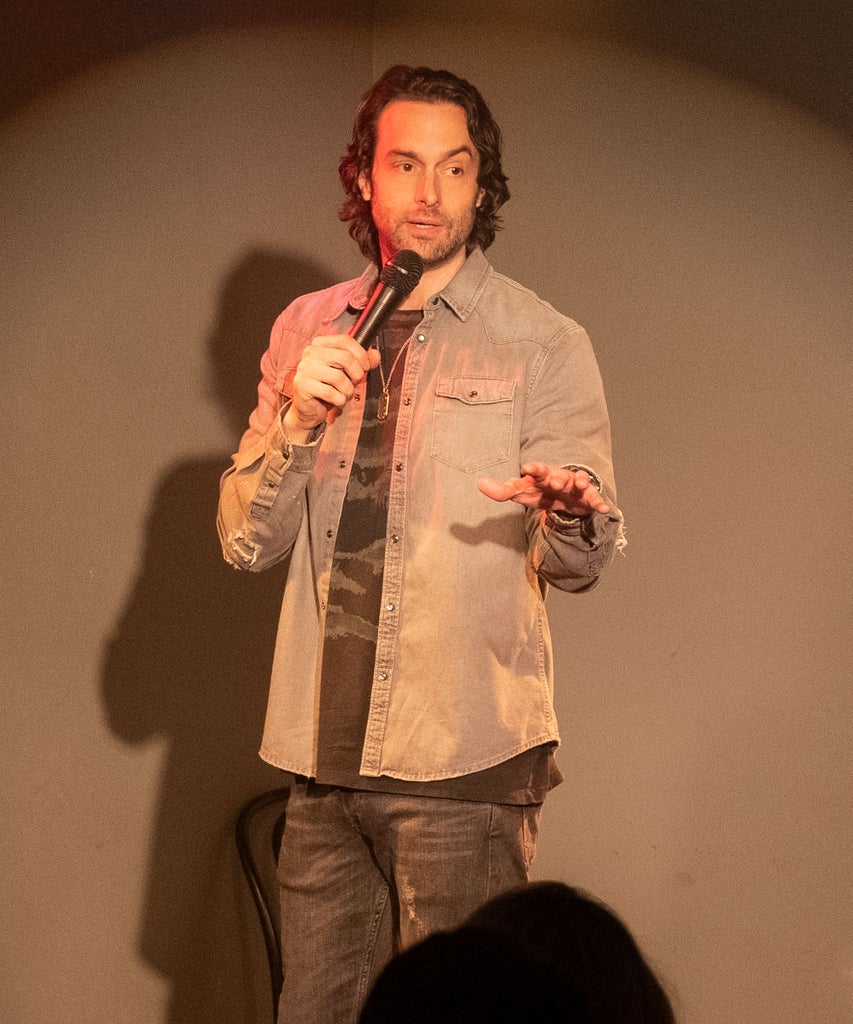 Warning: There are spoilers from You season 2 and the book Hidden Bodies ahead.
On the show, Henderson uses his fame and influence to prey on underage women. On more than one occasion, he invites young women over to his home under the pretence of giving them advice to break into the business. Once there, he drugs them, undresses them, and takes photos of them.
Henderson is not a real celebrity
, but his instances of sexual misconduct are very real in Hollywood and in many other industries.
But if you're really looking for an origin story, Henderson is actually based on the book version of the character from
Hidden Bodies
, Caroline Kepnes'
sequel to her novel You
. In an interview with Huffington Post, Kepnes said that Henderson is not a real person and his talk show
F@#K Narcissism
is also made up, but that she felt like he was all too real when she was writing him.
"I got to that middle of the night writing place with him where I could swear that he was real," Kepnes said. "Isn't it amazing when something or someone invented reads as real?"
It doesn't say much good about our world that Henderson does feel like someone we could know or have heard of on the news, but it's the truth. Only this new version of Henderson is a little truthier.
Hidden Bodies
actually came out before
the Harvey Weinstein story
broke or the #MeToo movement intensified, and in the novel, Henderson doesn't do exactly the same things he does on the show.
For one, Ellie (Jenna Ortega) isn't in the books so there's no scene in which he drugs her and Joe (Penn Badgley) kills him as a protective act towards Ellie. In the book, Joe kills Henderson because Joe mistakenly thinks Henderson's dating Joe's ex-girlfriend. Even after finding out the truth — that Henderson made up intimate sexual jokes about Joe's ex to get the audience to laugh — Joe was too annoyed with Henderson to back out of killing him. But there is definitely subtext about the book character that suggests Henderson could be the kind of guy who abuses his power like he does in the Netflix series.
In the novel, Henderson would often ask women to come over to his house and put on a sexual show for him — and they would because he was famous. He bragged about "all [the] ripe, drunk girls" at a certain bar and how he'd "go there the way you go to [McDonald's]. Feast." And he once said this damning line, "I have four women writers on my staff, and I only banged two of 'em."
So the Henderson of the show and the Henderson of the book are not very different from one another. The show just spells out his abuse of privilege even more and with a post-#MeToo context that the 2016 novel simply couldn't have had at the time.