Olivia Sammons, Prop Stylist
Olivia's parents may have owned a scenic design company, but that's not what sold this creative genius on prop styling. Ask her how she settled on this unconventional (read: awesome) career path, and she'll offer an answer as elegant as the sets she creates: "I tend to search for the place where balance and tension collide. I feel fortunate to have work that allows me to continually explore this relationship." Sammons finds her inspiration in the complexities and contradictions of the city; we're guessing the only thing that could make New York seem more inspirational than perspirational (we know, it's not REALLY a word) is being a mother of three boys. Sammons calls raising them her proudest accomplishment — and for a woman whose client list includes names like Bergdorf Goodman, Diane von Furstenberg, Estée Lauder, and Neiman Marcus, that's quite a statement.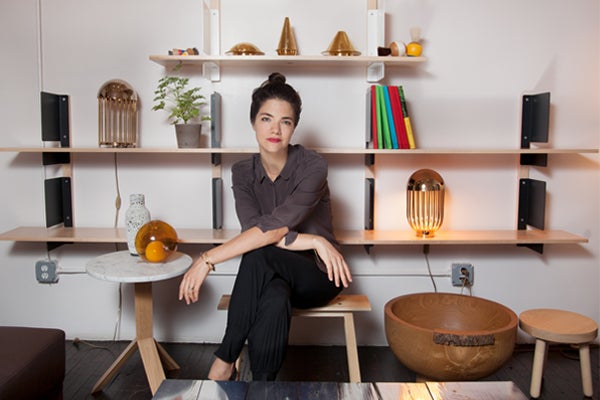 Hands down, best professional advice you ever got.
"Do what you love."
What skill or habit do you think is vital for success?
"Creativity, compassion, and organization."
"Technology of choice OR your Working Girl Essentials?
"My iPhone, green juice, 'plan of attack' list, and patience."
What's your favorite thing to wear to work?
"Well-tailored pants or Acne jeans, and denim shirts are a major staple. My outfits need to be stylish, yet functional since I'm usually running around or on my feet all day."
What moments on the job do you find most rewarding?
"I find it very rewarding when a beautiful image is created from a collaborative vision."
Who's your working girl inspiration?
"As a proud mother of three boys, I am deeply inspired by all of the amazing women in my life who balance work and motherhood."

Photographed by Sunny Shokrae