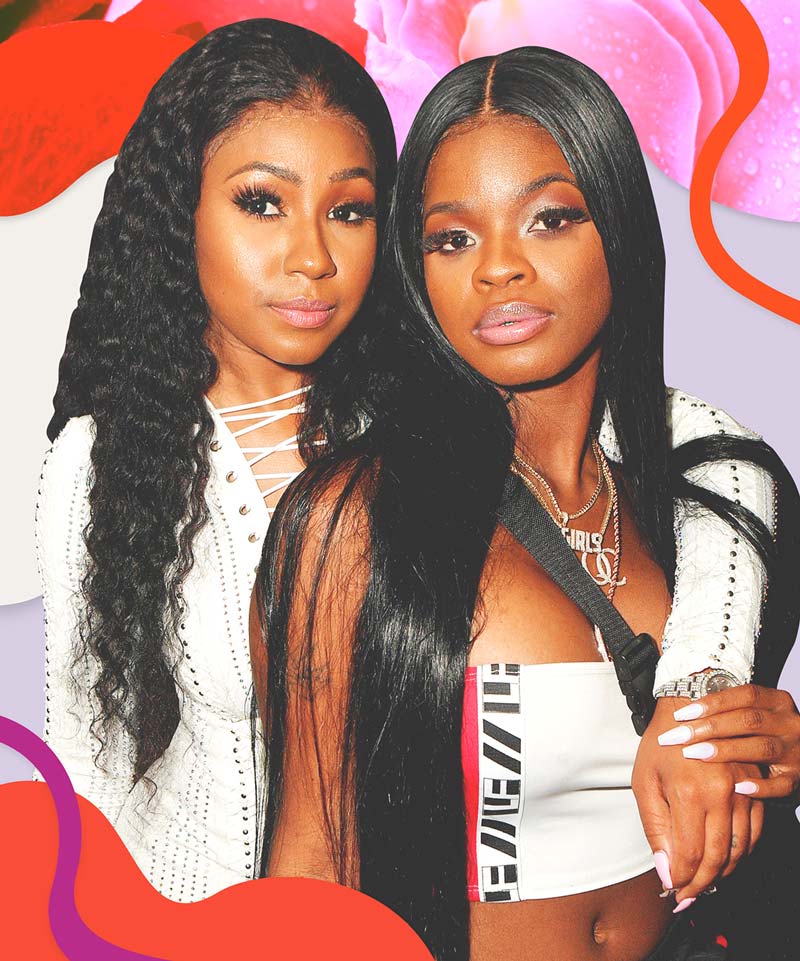 The
City Girls
are young, ambitious ladies. They represent for the city of Miami, and they remind me so much of myself, and my hunger, when I was first inducted into the
music industry
; like me, they came out raw, fashionable and ready to make their presence felt. As an entertainer, I support any other women who are about positivity and pursuing their dreams.
The City Girls' lyrics stand out, and speak for women who cannot speak so raw, so real and vibrant.
I heard City Girls before the world knew they existed. When it comes to fellow femcees, I always have a listening ear, whether they are rising stars or well-known. City Girls stepped in and presented their own approach with an infusion of
Miami style and culture
. They have always paid homage to me, but the respect is mutual. I want them to win, continue to expand their brand,
learn the business
and make history.
"
City Girls stepped in and presented their own approach with an infusion of Miami style and culture.
"
I have had so many moments with the City Girls — giving some direction, discussing my own mistakes and high points, pouring out advice, and answering any of their questions. I have always told the ladies that I am a call away if they ever want to discuss anything, or get my opinion about their business and the industry. I have supported their shows, and even performed at a few. They are also featured in a song off my latest EP project, Blue Magic. I have always been about the power that we wield as female emcees — our drive, our strength in numbers. — and always will be.
The industry has changed in many ways. We now have so many talented femcees, both mainstream and underground. Digital promotion, social media and the collision of pop culture and fashion have completely changed the game and raised the stakes. So it's pivotal for every woman to learn and know the business — beyond the music, beyond the lyrics and beyond the art.
The City Girls are doing it BIG for the 305, and I'm am proud to support and witness their growth. I will always support these young ladies. They are 305!
DESIGN AND ILLUSTRATIONS BY TRISTAN OFFIT. ART DIRECTION BY ISABEL CASTILLO GUIJARRO. PRODUCT BY LEE MISENHEIMER.
Did you hear? Unbothered, the community made by and for Black millennial women, is now a newsletter hitting your inbox monthly. Join us in celebrating the dopeness of Black womanhood and sign up here.