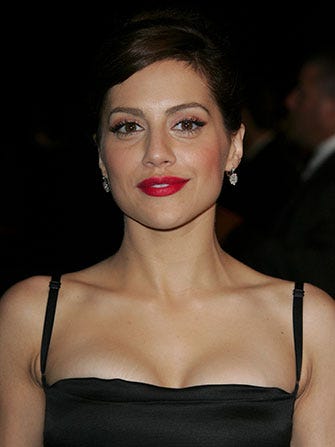 Photo: BEImages/Matt Baron.
Next month, Lifetime will air The Brittany Murphy Story. Featuring Amanda Fuller as Murphy, the biopic will show the childhood, career, and final years of the late actress.
It's been five years since Murphy's sudden death. (Her husband, Simon Monjack, died just five months later.) The beloved actress' passing was mysterious — an element that made her story all the more appealing to the dramatic movie network.
This new trailer gives a sneak peek at the kind of moments we all expect from a Lifetime TV movie. Flashes of Murphy looking bewildered are followed by phrases like "targeted" and "afraid for her life." The network is known for playing up the dramatic parts of a story — a practice that led
Zendaya to leave her role in the anticipated Aaliyah biopic.
But, those looking for an homage to Murphy — rather than a murder mystery — may be left wanting. Lifetime's film premieres September 6 at 8 p.m. Ahead, the trailer. (
BuzzFeed
)