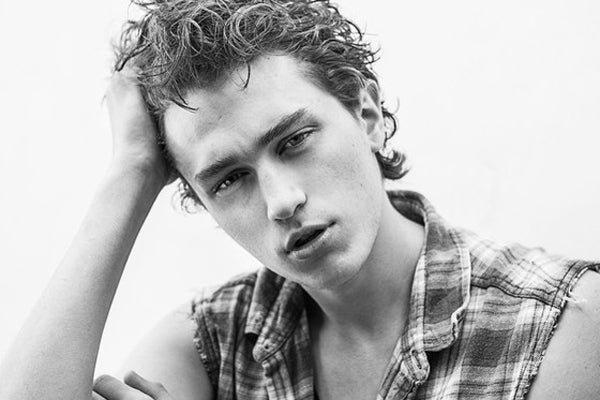 It's no small task keeping up with all the
pixie-cut adventures
of Miley Cyrus, and that's not even considering the latest from that gigantic family of hers. However, one Cyrus sibling, in particular, is stepping out of Ms. Montana's shadow.
The 18-year-old Braison Cyrus has signed a modeling contract with Wilhelmina Models
, an act we assume will immediately commence a party in the U.S-
aaaaaay
.
You may remember the rising model from the recent media frenzy that ensued after a near-death experience in July — a standard tonsil-removal surgery resulted in rapid blood loss. (To make it a national affair, Billy Ray Cyrus then found it kosher to tweet the decently gruesome photo. TMI, Billy.) Thanks to his speedy recovery, Braison is now able to pose for a different kind of photography, also blessing us with his swoon-worthy boyish charm and good looks.
Seriously, there is a
brother trend going on in Hollywood
, and if this lil' bro's recently released modeling pics are any indication of what's to come, then we've found a new source for our male models: celebrity siblings. Anyone know if Blake or Emma have baby brothers? Let us know.

Photos: Courtesy of Wilhelmina Models.