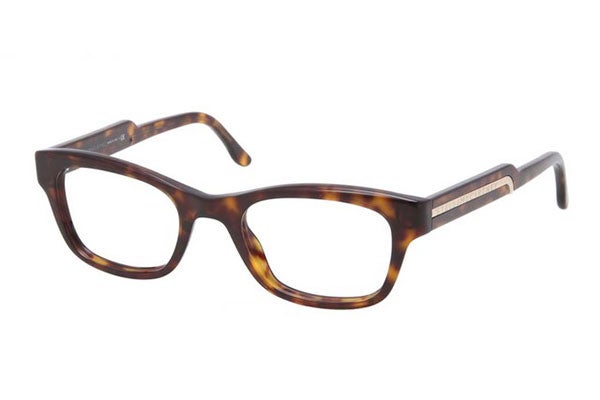 Looks like this winter just might be the perfect time to give the "sexy librarian" look a go. Why's that, you ask? Because Stella McCartney is finally lending her effortlessly chic, eco-friendly ethos to eyewear, and even a gal with 20/20 vision can't say no to that.
Due out this February, the five-style optical collection — produced, as with McCartney's sunglasses range, via Luxottica — will be priced £150 a pair. True to form,
the recent O.B.E. honoree
made an effort to keep the specs as sustainable as possible, with 54 percent of the material provided by natural elements like cellulose.
That's all well and good, but how do they look? In a word, lovely, with teal, burgundy, taupe, black, and tortoise frames on offer.
"Optical is more and more part of fashion," McCartney tells WWD. "If you actually take a moment to look around, you are surrounded by optical, both as a necessity and a statement. It is exciting because it says something new, all ages express themselves through optical."