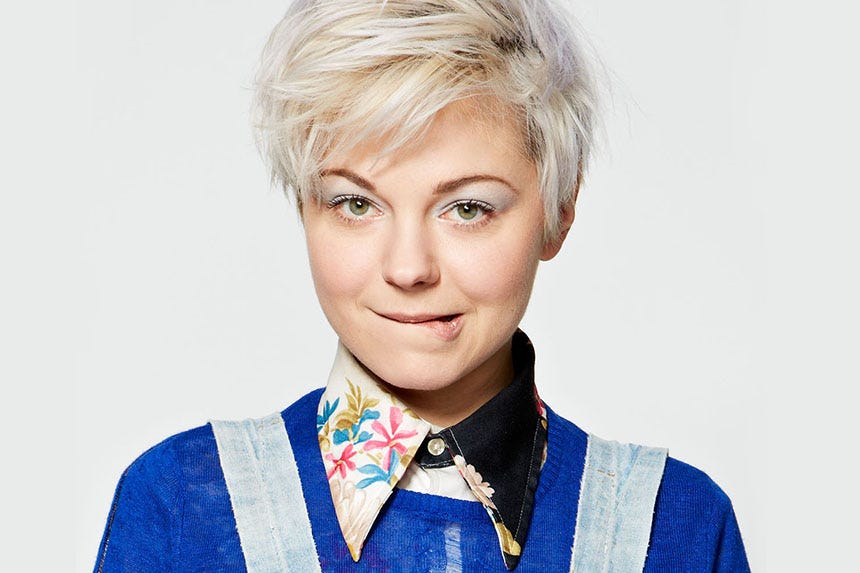 Usually, the people with arresting, provocative styles are the ones
in front
of the camera. But, when budding director
Lina Plioplyte
captures original video for names like Urban Outfitters, Nowness, Pamela Love, 30 Seconds to Mars, or Pierre Balmain, the equation shifts.
After moving to the U.S. from her native Lithuania a few years ago, Plioplyte combined her (rather obvious) love of fashion and art with her cinematic leanings. Quickly, she created a body of work that includes striking music videos, short films, and, most importantly, her first feature-length documentary, the
Advanced Style
movie, inspired by
the blog
that highlights stylish seniors — and shows us a thing or two about respecting our elders. Her personal style is just as bold — she's never encountered a fashion risk she wouldn't take — and believes fashion should be
fun
(she's known for regularly mixing leopard print and sequins, to which we say, "Get it, girl"). It may be too early to call her an icon, but given how steadfastly she sticks to her creative guns, it's a pretty good bet she'll get there soon.
PHOTOGRAPHED BY GEORDY PEARSON.
The biggest challenge I've ever faced
"With the camera rolling, intimate moments only happen when the walls between filming crew and subjects disappear. That's when people truly open up. As a director, I'm the one who has to bring the subject to that place of openness and intimacy, all while holding the camera. It's not easy, but it's very rewarding."
How I find my balance
"I tend to do a million things at once, so I need to remind myself just to be here and now sometimes. I try to meditate every morning, the moment I wake up, or headstand for a few minutes. I try not to touch my phone till after I am done with my morning rituals. I've been doing a lot of yoga lately. Some amazing creative ideas come to me when I lay in the final shavasana."
What beauty means to me
"I think the standard understanding of beauty these days plays it rather safe. Beauty in the mainstream is feminine and young. The whole idea of avoiding aging angers me. I think we're the most beautiful when we accept ourselves and love the way we are, no matter how unconventionally beautiful we look or how many wrinkles we have. Sure, beauty is about hiding imperfections. But, beauty is also about embellishing, enhancing your looks, expressing yourself, and having fun."
Givenchy
Vintage Floral Shirt;
OshKosh
Denim Overalls;
L.A.M.B.
Royal Blue Sweater;
J.Crew
Booties, shop similar styles at
J.Crew
;
BCBGMAXAZRIA
Black Pom Hat; Jewelry, Plioplyte's own.
Makeup by Ashleigh Ciucci; Hair by Bethany Brill; Styled by Laura Pritchard