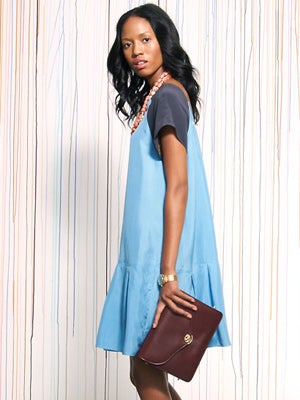 We're well into November and you know what that means — holiday shopping is just upon the horizon. And, unsurprisingly, many Angelenos already have their minds set on the granddaddy of all sales, better known as Black Friday. But, if you want to start saving before the turkey dinner (honestly, who wouldn't?),
Geren Ford
is holding its biannual sample sale, which we guarantee will make the 23rd look like amateur hour.
Hosted at the brand's Annex in Hollywood, this event will boast a collection of over 1,000 archive, overstock, and limited-run products. Plus, with goods from this eclectic label's inventory ranging from $5 to $100 (that's up to 95% off!), this sale takes affordable to another level!
To get a jump-start on saving in November (and be the talk of the Thanksgiving dinner table both for your superb style and sale-savvy smarts), head on over to the Annex today and tomorrow to snatch up all that there is to love about Geren Ford. With all those killer duds, you might as well forget about Black Friday and get in line now!
When: Thursday, November 8, and Friday, November 9, noon to 8 p.m.

Where: Geren Ford Annex, 1034 Seward Street (near Santa Monica Boulevard); no phone.