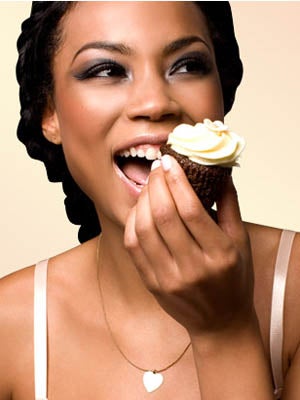 Think having really nasty long finger nails is the only way you can make it into the
Guinness Book of World Records
in the "beauty" category? Turns out, no. It sounds like there might be other less disgusting methods available to you, including teaming up with S.F.-based
Benefit Cosmetics
, which is looking to set the world record for the most eyebrow waxes executed in a single 8-hour period. That translates to a whole 'lotta wax strips!
Taking this feat 100% seriously, Benefit will have almost every brow bar worldwide waxing away like crazy to reach a grand total of 300 brow waxes. And for formality's sake, Benefit will invite Guinness World Record officials to witness this hairy saga unfold in London.
Of course, San Francisco's Macy's boutique will be in on the action, too, so you have a chance to make history and get dolled up at the same time. Plus, you'll walk away with an exclusive tote bag that reads, "I made brow history." We suggest securing your spot by making an appointment to be a part of the most well-groomed record ever made. Mark your calendars with the deets below.
When: Saturday, April 21, 10 a.m. to 6 p.m.

Where: Benefit Brow Bar at Macy's, 170 O'Farrell Street (between Stockton and Powell streets); 415-397-3333.


Photo: Via Benefit Cosmetics