You're deep into the holidays with your families by now, so we know you're looking for some laughs. No offense to our nearest and dearest, of course, but being cooped up for days on end calls for a mental escape. And, there's no better place to turn than the Internet, the land that launched 1,000 memes, viral videos, and GIFs. This year was full of controversy and heartbreak, but it was also rife with lighthearted moments that made us feel better about, well, life.
Celebrities photobombed other celebrities, #StarbucksDrakeHands was born, Tina Fey and Amy Poehler killed it every second of every day, and a tiny frog was launched across the globe. In the vein of nostalgia — and cracking up before we crack open a few with the fam — we're taking a look back at the 15 moments that had us cackling away at our desks. Laugh with us, love with us, and then remember why 2013 actually kind of ruled after all.
Tina Fey & Amy Poehler Gave The Best Golden Globes Monologue Ever
They're the hosts so nice they hired them twice. Except, they're not really that nice. The duo was a refreshing switch-up from, well, every other awards show. We knew they were going to kill it, but nothing could have prepared us for how much we would crack up during the monologue. Let, "Ang Lee's been nominated for Best Director for Life of Pi, which is what I'm gonna call the six weeks after I take this dress off" go down as the best quote in history.
The Power Went Out At The Super Bowl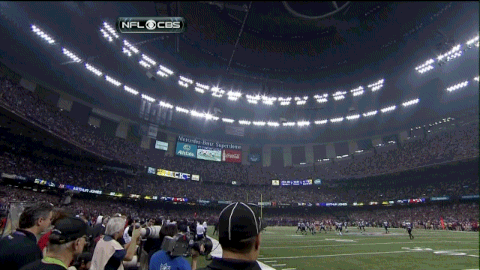 Electricity. Who needs it? Except, we do. Especially during one of the most watched sports moments in history. Not only was the simple fact that the power went out funny, but watching the entire stadium suddenly be more confused than ever was pretty darn amusing. As was listening to sportscasters awkwardly try to stall on live television.
Michelle Obama & Jimmy Fallon Taught Us About Mom Dancing
Michelle Obama: Out-cooling everyone else's mom since, well, the beginning of time. We know we were supposed to get a kick out of Jimmy Fallon in drag — and rocking a classic slacks-and-cardigan-combo — but we couldn't take our eyes off the FLOTUS. Her comedic timing is spot-on, and damn, does she have moves.
The Norwegian Army Did The Best Harlem Shake
We have to admit to not being the biggest fans of the Harlem Shake craze. We can't really explain why, but it didn't do it for us — until we saw the Norwegian Army's version. There's so much to laugh about here: The fact that a group of Scandinavians is barely shocked by the frozen tundra around them, the awesomely bad dance moves, and last but certainly not least: the guys in the sleeping bag. Remind us why sleeping-bag dances didn't catch on more in 2013?
A Young Girl's Hair Tutorial Went Very, Very Wrong
We really shouldn't be laughing at someone else's pain. This poor, unsuspecting girl was just trying to get her curl on, and the next thing she knows she's in the middle of a hair-themed horror movie. But, after we realized she made it out of the ordeal safely, we couldn't stop watching over and over. It's like watching videos of people falling; we just can't help ourselves. It's sick, we know.
Jennifer Lawrence Photobombed Sarah Jessica Parker At The Met Gala
This was the year of Jennifer Lawrence, so it's only natural that we pick at least one of her hijinks. We love J Lawr for many reasons, but mostly for imbibing otherwise slightly stodgy events with her signature brand of sass. In this case, she yucked up the Met Gala red carpet and added some laughs to what is normally a serious fashion-focused soiree. Keep doin' what you do, girl.
Stefon Went Out With A Bang
We were sad to bid adieu to Bill Hader, but we were just so thankful for his final episode of SNL. Watching Hader and Seth Meyers crack up is one thing, but we never could have predicted that wedding scene. And, who doesn't love cameos?
There literally are no words. We don't know if we've ever been reduced to silence before. Luckily,
thousands of Twitter users
stepped up to the plate to describe the television event of the summer.
Rihanna Got Bored At The VMAs
Rihanna is hard to please, you guys. She's not just gonna go laughing at any ol' joke or dancing to any ol' song. You've got to work for her approval. We're so happy that the GIF gods caught her with possibly the best audience expression of all time.
Tina Fey & Amy Poehler Showed Up During The Emmy's Monologue
Never again will we accept an awards show that doesn't prominently feature this pair. Those two can pull off surprise cameos — and 3-D glasses — better than anybody. They made the perfect complement to NPH, especially with their ribbing and catcalls. Kudos to whomever came up with "It might be degrading, but we would be de-grateful."
#StarbucksDrakeHands Entered Our Lives
The meme that launched 1,000 memes. This is easily the best thing to come out of Starbucks since the Pumpkin Spice Latte was born. We're still not sure why this guy thought those gestures were a good idea, but it serves as an important reminder to the rest of us not to send potentially embarrassing things to strangers.
Rob Ford Knocked Over That Poor Councilwoman
Oh, Rob Ford. How do you do what you do? We know he's crass, but it's not hard to crack up at the entire spectacle. Our favorite moment of his — for lack of a better word — meltdown was his complete takedown of this poor, unassuming councilwoman. The guy just has no idea what's going on. And, don't worry — she was fine.
A Frog Stole NASA's Thunder
Leave it up to the Internet to turn a huge moment for NASA — a rocket launch — into something entirely different. Pretty much nobody cared about the actual rocket because all we could look at was the adorable little frog taking flight. There's no word on whether the little guy enjoyed his ride, but we're guessing that he did.
Sunny Obama is a dog. And, sometimes dogs sniff, lick, and, god forbid, even jump up on people. When the furball knocked over a little girl, we dismissed it as just another day in the life of a dog. But, the Internet erupted in controversy, pitting Sunny as the evil creature out to steal the hearts of little children. The takedown itself was funny, but the reaction was even funnier.