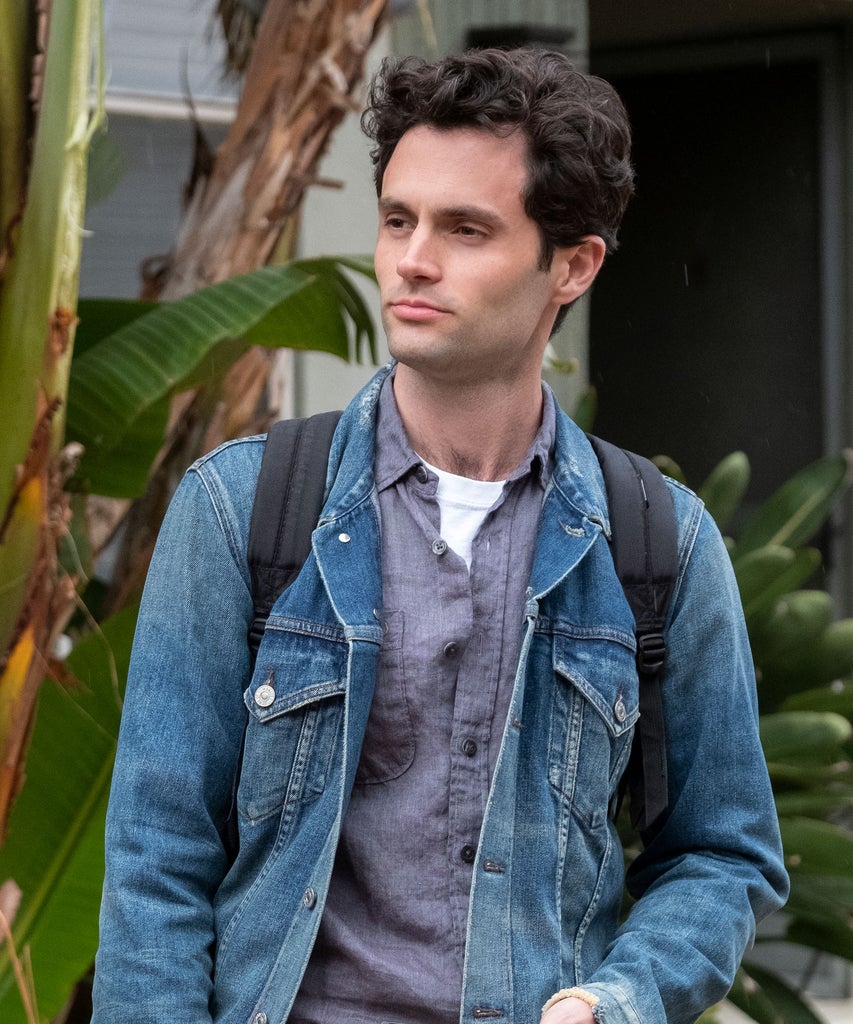 Warning: There are spoilers ahead for You season 2.
If 10 more episodes of Joe Goldberg's (Penn Badgley) story
didn't feel like enough, rest assured that
You
will continue after season 2
— one way or another.
The series has not yet been officially
renewed for season 3 by Netflix
, but Deadline reported that a third season was just given $7.213 million in tax credits should the show get the greenlight to keep filming. That amount certainly makes it even more enticing for the studio to bring further episodes to life.
Showrunner Sera Gamble told
Cosmopolitan UK
that she already has
You season 3 ideas percolating
if it does get renewed. "Absolutely it could come back for season 3," she said. "We have an idea for season 3 that is SO exciting that people talk about it in the [writer's] room everyday. So my fingers are crossed... I'll just say, I hope we get the chance to keep making the show."
It's possible that their idea for season 3 intersects with the author Caroline Kepnes' plan for Joe. Season 2 and the
book it's based on,
Hidden Bodies
, had different endings, but maybe this is a
Game of Thrones
situation where the show writers are working closely with Kepnes to shape the future of the story.
Season 2 follows
Hidden Bodies
with a few big differences — mostly that the novel (spoiler alert) ends with Joe in prison. By contrast, the show ends with Joe in a metaphorical prison of his own creation. He's with Love (Victoria Pedretti) and preparing for the birth of their child, but in the show's closing moments, his eye wanders to a new potential
love interest
target living next door. Will the third season focus on this new woman? Or will it go the direction of Kepnes' novel? According to
Entertainment Weekly
,
Kepnes is actually working on two more books
about Joe. In the third, he moves to the Pacific Northwest "with a plan to become a family man in his own unique way."
The end of season 2 already broached this family plot line since Joe is on his way to becoming a father. It's unclear if the show would also have Joe, Love, and their child move to the northwest, but that's the direction book Joe will go at least. There's no set publish date for the next novel in the
You
series, but
Kepnes was already working on it
as of early 2019:
Joe From 'You' Just Got Creepier—Netflix Releases Video Without Penn Badgley's Narration*

*Breaking from writing 3rd Joe book to suggest you read YOU, no escape from Joe's thoughts in there😈🤗😳😱 https://t.co/bXPhxE2PYR

— Caroline Kepnes (@CarolineKepnes) February 7, 2019
Back when she was promoting her 2016 book
Hidden Bodies
, Kepnes participated in
a GoodReads Q&A
where she revealed that she had two more non-Joe books in the works before she planned to return to his story. One of them,
Providence: A Novel
came out in 2018. The second book was to be about Hollywood and a working mom, according to Kepnes. Perhaps she's since changed her writing and release schedule now that
You
has taken off with the show bringing more attention.
Her Twitter bio
says she's currently "writing a third Joe book" and that "No, I'm not done yet."
Since Netflix shows usually have a year between seasons, it's possible that her book will be out in 2020 around a December 2020 season 3 premiere. In the meantime, fans of her work can check out Providence: A Novel, which contains a kidnapping, unexplained deaths, unrequited love, and so much more that You fans will probably love. 
You season 2 is available on Netflix now