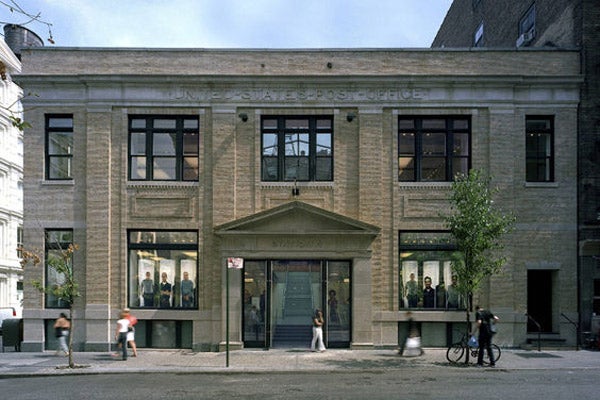 If there is anything that New Yorkers are, it's
Apple
addicts. iPhone, iPad, iPod — there's no product we won't blow our paychecks on. And even though the Big Apple is brimming with (little) Apple stores, the new
Soho spot
is going to be the best of the best. After a huge overhaul, the store is back with a vengeance — complete with an interior redesign, shelves stocked with twice as many products, and even a state-of-the-art theater.
They'll be feteing the grand reopening tomorrow with a Silicon Valley-worthy party, and the icing on the cake Macbook is that the first 3,000 customers will nab free commemorative T-shirts. So, grab your earbuds and your iPhones and head down to Soho for a little FaceTime with your favorite techies.
When: Saturday, July 14, at 10 a.m.
Where: Apple, 103 Prince Street (between Greene and Mercer streets); 212-226-3126.