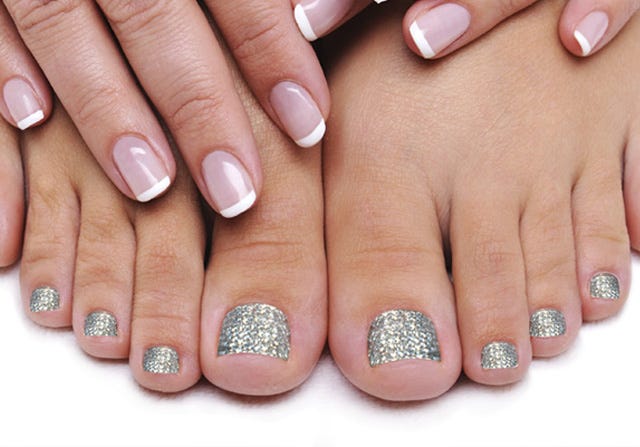 Photo: Courtesy of Lapis Spa.
All right, ladies, you knew this was coming. Now that everyone and
Adele
have become experts in putting things on their nails,
the only logical next step is to attach things to our toes.
But, not just any old things — Swarovski crystals. Because, you know, you're fancy like that.
In honor of the holidays,
The Lapis Spa
at the Fontainebleau Miami hotel is offering a Swarovski crystal pedicure, which involves every one of your little pigs being covered with crystals. The process takes 90 minutes and will cost you a cool $200. No big deal.
So, bottom line: No, we cannot exactly afford this, so we will be sporting sad, boring nail polish on our toesies this season. But, hey, if you're looking to really go for it this season, all the more power to you. Plus, as they fall off, you'll leave crystals in your wake like fairy dust. #WorthIt!

Like this post? There's more. Get tons of beauty tips, tutorials, and news on the Refinery29 Beauty Facebook page!