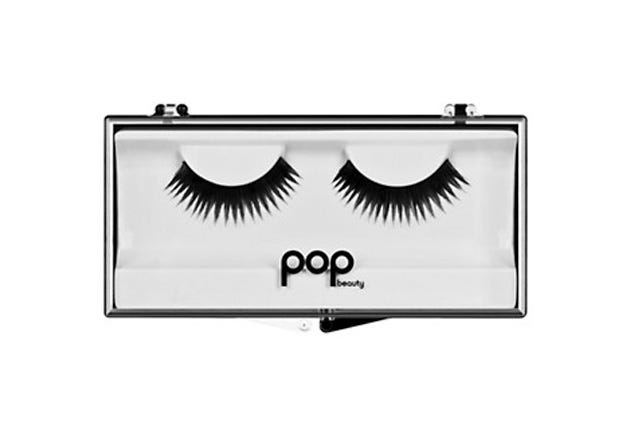 Today, in news that isn't really news, The New York Times talks about advertisers "laying it on thick," (their pun, not ours) when it comes to mascara advertising. In other words, they're spotlighting the fact that, by and large, beauty ads tend to feature models with lashes that have been enhanced beyond a swipe of the mascara they're touting.
Well, we haven't been reading magazines with our eyes closed. We know that the results featured in this particular type of beauty advertising are impossible to achieve with mascara alone. In fact, The NYT mentions the fact that deep down in the fine print, advertisers actually disclose that the model's eyes have been "styled with lash inserts" — as was the case of a recent Maybelline Volum' Express The Rocket ad featuring model Freja Beha Erichsen.
The Better Business Bureau's National Advertising Division isn't happy (it's ordered Maybelline to stop using lash inserts in mascara ads, or prominently disclose that fact) and neither are we. But, we can't help but think about all the manpower behind heavyweight organizations like the Better Business Bureau — instead of focusing their efforts on lash-bashing, might their resources be used more wisely?
We get the big picture here — false portrayal in advertising is no doubt a problem (hel-
lo
,
Photoshop fails
), and we don't like it when advertisers take us for fools. But, at this point, we know that when it comes to lashes in advertising, artificial enhancement is pretty standard. And no, it's not ideal,
but considering all the other issues in the world, we think we can get past it.
What about you, readers? Weigh in below. (
The New York Times
)

Like this post? There's more. Get tons of beauty tips, tutorials, and news on the Refinery29 Beauty Facebook page. Like us on Facebook — we'll see you there!