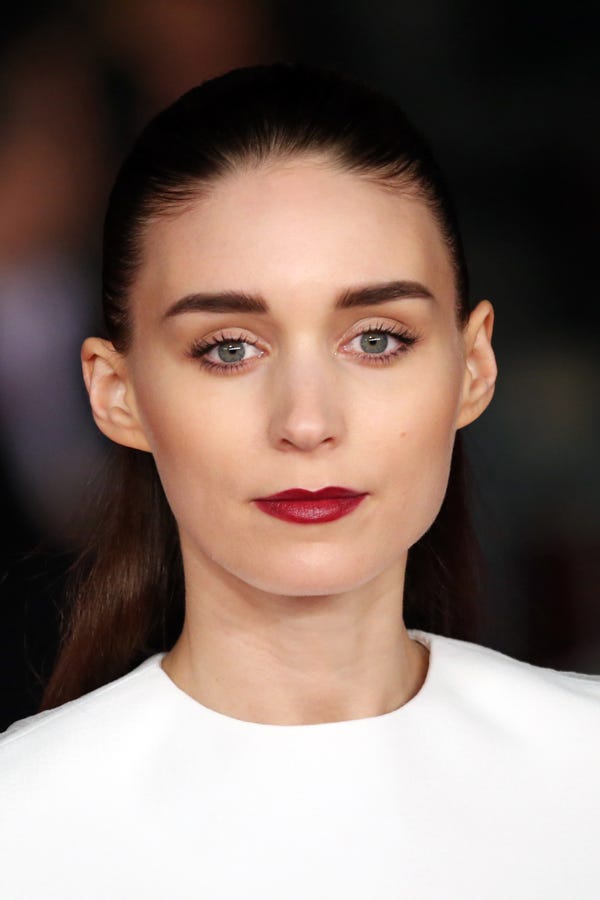 Photo: AGF S.R.L/REX USA.
Well, it's official: That ethereal, whimsically-mysterious nymph look we've been going for this fall? Rooney Mara has a monopoly on it — in fact, we're pretty sure she pulls it off better than anyone else. We'd be protesting the injustice of it if we weren't so captivated by her. Those heavy, almost perfectly horizontal dark brows, her sparkly blue eyes peering out from spidery lashes; it's like she just emerged from a flower that only blooms at night.
Most importantly though,
that lipstick.
We're used to seeing her in dark shades, but there's something about this dreamy, velvety wine-berry lipstick that has the effect of illuminating her whole face. It looks a lot like
Bite's Cashmere Lip Cream in Port
, which we were already borderline-obsessed with.
The icing on the fairy cake here is her tight, slicked-back ponytail, which showcases her jewelry-free elfin ears in the best way possible. A set of bow and arrows slung over her shoulder would really compliment this situation perfectly.

Like this post? There's more. Get tons of beauty tips, tutorials, and news on the Refinery29 Beauty Facebook page!