Snapchat, the self-destructing app that lets you share videos and pictures for 10 seconds, just acquired a staggering price tag. The two-year-old, California-based start-up is valued at an eye-popping $4 billion, even though its revenue stands at zilch.
Launched in July 2011, Snapchat earned its hefty price tag this week after seeking $200 million in funding from Asian investors who are keen to optimize the app's rising popularity among the oh-so desirable under-30 demographic. And, the stats speak for themselves: The brand claims to have around 100 million users who share up to 350 million snaps daily.
In the age of oversharing, Snapchat may seem like just another addition to an endless catalog of tell-all apps, but don't be fooled. Unlike Instagram or Vine, Snapchat's main feature makes it very appealing. The app removes all traces of a user's digital footprint, which makes firing off that embarrassing snap to your ex almost seem like a good idea.
But Snappchat, like Instagram and YouTube and similar, faces a few major hurtles. How will it maintain the momentum? And, how will it actually turn a profit? Both Instragram and YouTube have introduced native advertising as a means of generating income, but not until after the businesses were sold to Facebook and Google respectively. Could a similar sale be in store for Snapchat? Share your 10-second suggestions in the comments section below. (
The Independent
)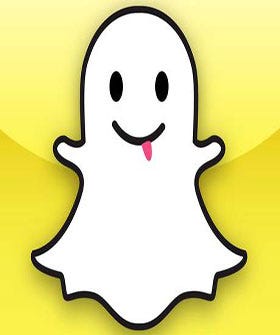 Photo: Via The Independent.