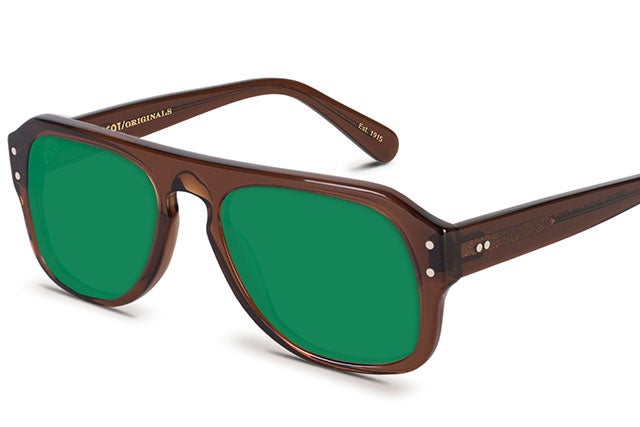 Photo: Courtesy of Moscot
We hate to break it to you, but the final weeks of summer is fast approaching. And if you're anything like us, you've got transitional wardrobe on the mind. Though the more obvious swap of shorts for sweaters is still in play, we're also preparing to trade in our bright pink sunnies for a more seasonal option. That's why we've got our eyes on Moscot's new Sechel shades.
Moscot
has long been our go-to for contemporary frames with a vintage feel, and that's exactly what we're getting with the brand's newest addition to its Originals Collection. Now available in brown, the Sechel is inspired by the daredevil biplane pilots and barnstormers of the '50s. Pretty cool, right? Priced at $270, the Sechel is a splurge we can totally get behind.