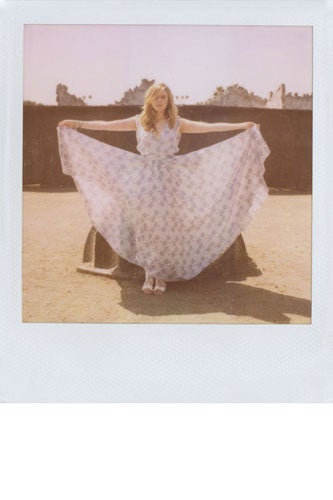 What's in a name? Well, for a major fashion label, it can mean quite a bit. Band of Outsiders has decided to drop the 'Girl' and 'Boy' labels that have previously titled collections, thus revealing a single, unified brand. In 2008, while expanding to a womenswear collection, designer Scott Sternberg coyly named the collection Boy. by Band of Outsiders. And, it made sense at the time, in a tongue-in-cheek way — the designs were heavily menswear influenced and crisply tomboyish. But, things got a bit convoluted when Sternberg launched an additional womenswear line, this time girlish meets ethereal, aptly titled Girl. by Band of Outsiders. Though this made for some playful branding, it left people mystified. Did we have to chose what type of Band of Outsiders girl we were, when we were probably both?
With the new singular line, the impressive breadth of Band of Outsiders designs will remain the same; we just no longer have to label ourselves either 'Boy' or 'Girl' devotees — after all, some days call for a sundress, while others call for slacks. What can we say, we're multifaceted fashion lovers.

Photo: Courtesy of Band of Outsiders.