Everything has changed. So have our ~ aesthetics ~.
Style is a powerful way to express what we cherish, reject, prioritise, and value. After a year of extreme challenge and change, the new ways in which we outfit our lives reveal what we've been through, and where we're headed.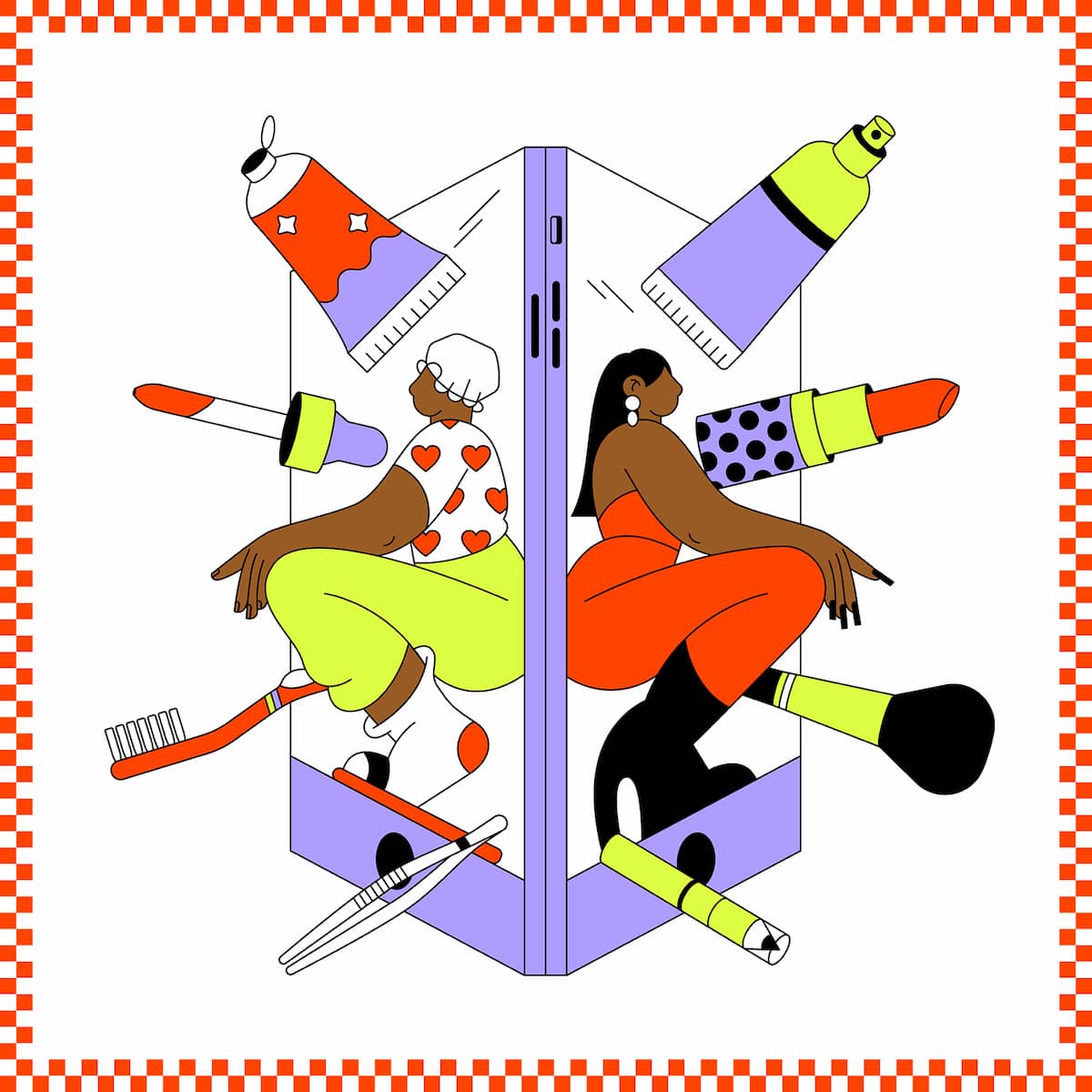 The point was always to look effortlessly glamorous — so much so that waking up "like this" meant pretending we were born with a full beat. But why not celebrate the talent that goes into pulling together a look? On Black TikTok, memes like the #BussItChallenge highlight our community's skill in changing up our appearance. We're here to honour the effort, not obscure it.
Even Off The Red-Carpet, Actors Are Still Fashion's #1 Influence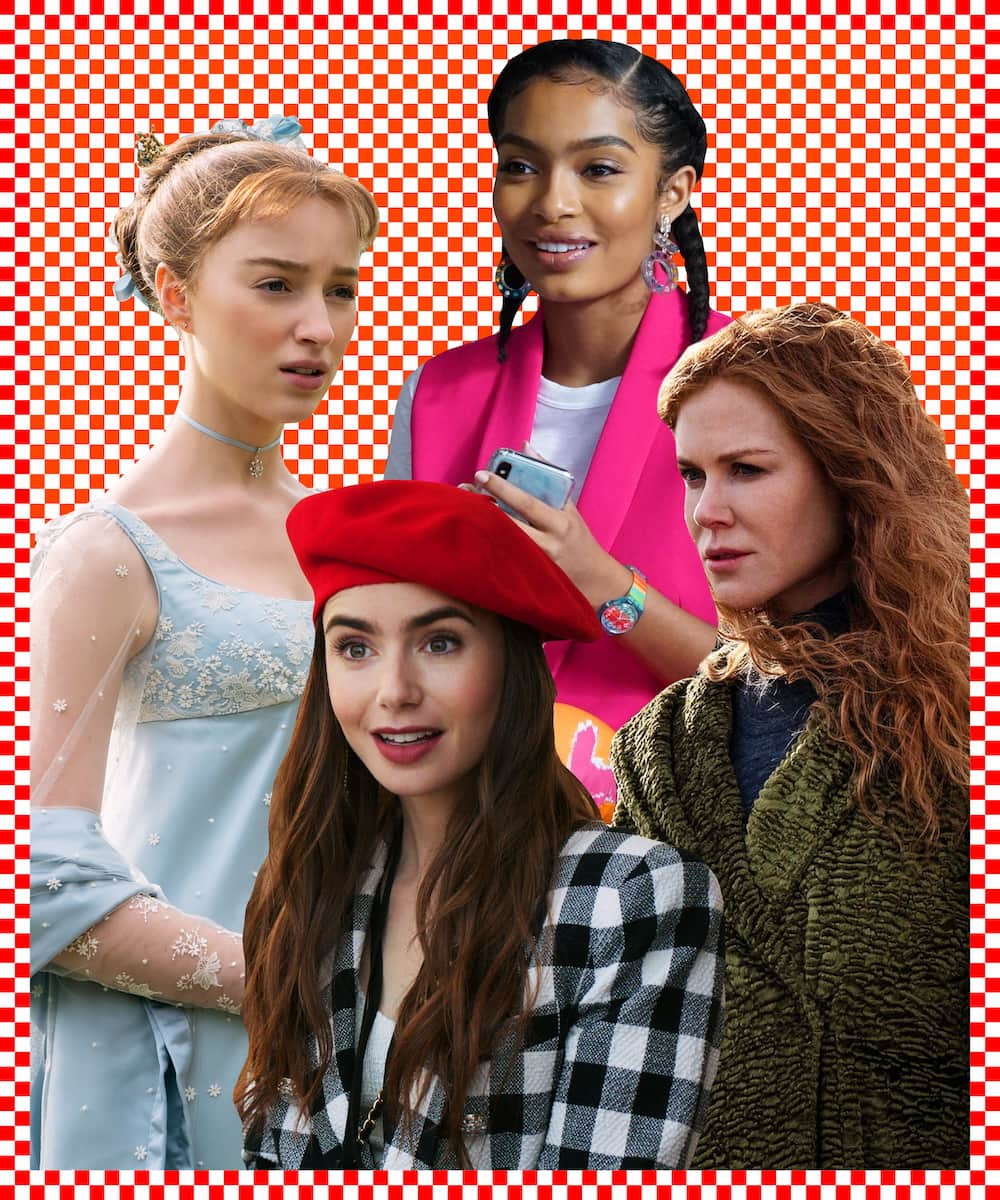 Television has long been a source of fashion inspiration. More recently though, in the absence of red carpets, it has become the destination for expressive, fun, and transportive style.
Trends happen when we see something cool on someone else and try it out ourselves. Conversely, trends die when we all collectively get sick of something and want to move on. After a year spent alone, we haven't even had the chance to get sick of anything except our own sweatpants. Hence, we're presented with an unusual phenomenon that's a little bit of a mind-twister to think about: The trends we had in March of 2020 are still the relevant trends of right now, 2021. Even though brands and designers have been putting out new collections, practically speaking, we've been stuck in a deep freeze.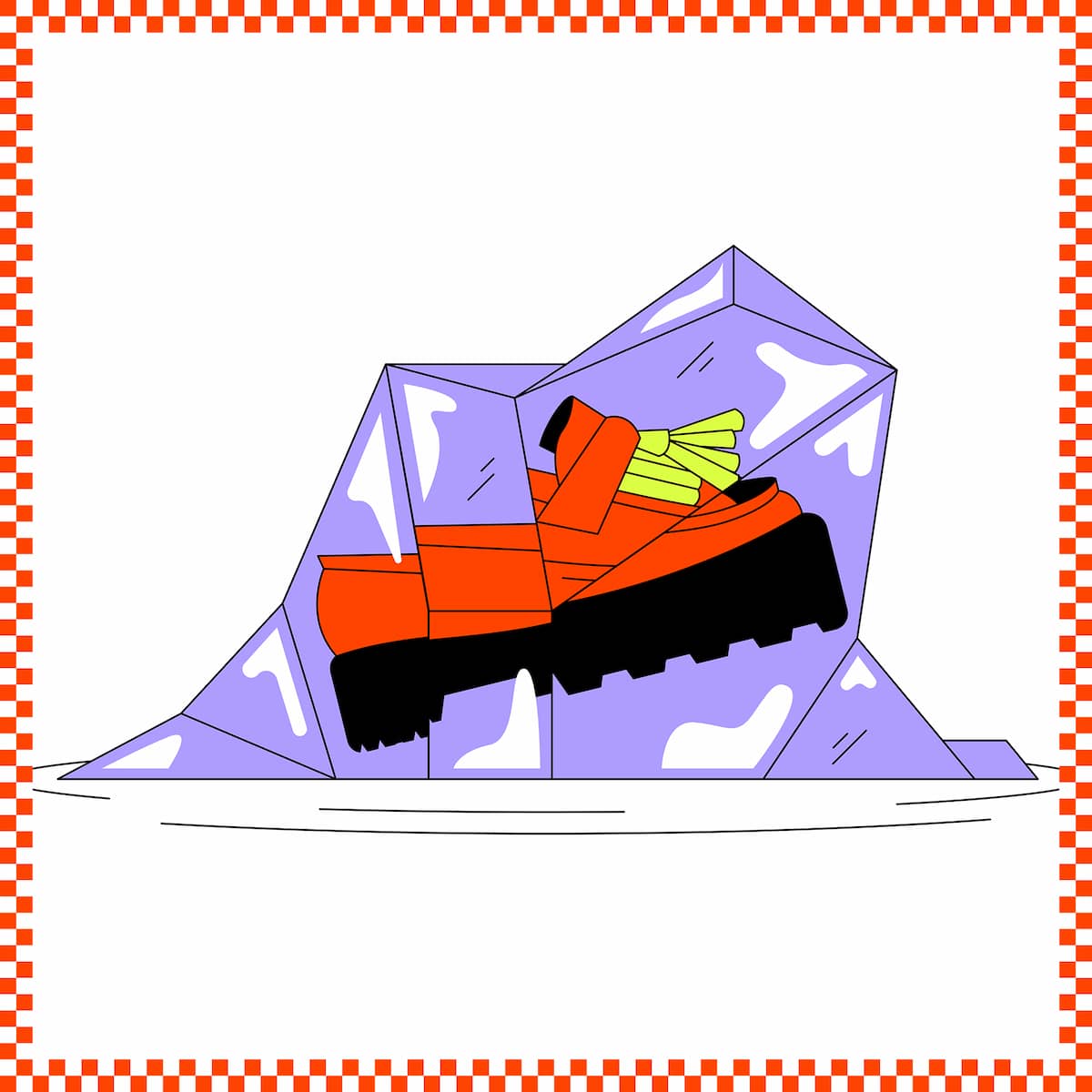 Fashion Diplomacy Reaches New Levels
Women in politics have long known that carefully chosen outfits have the ability to change minds and reach hearts. Today, those in Congress and the White House are not only using their clothes to send messages of goodwill and unity, but also going even further with fashion choices that reinforce their values. Whether it's supporting Black, immigrant, or queer designers, or made-in-America brands with LGBTQ+ friendly practices, Jill Biden, Kamala Harris, and Alexandria Ocasio-Cortez are representative of a new era of fashion diplomacy. We call it fashion statesmanship — using your clothes to signal your values and support your causes, all in order to lend support to policies that improve the lives of their constituents.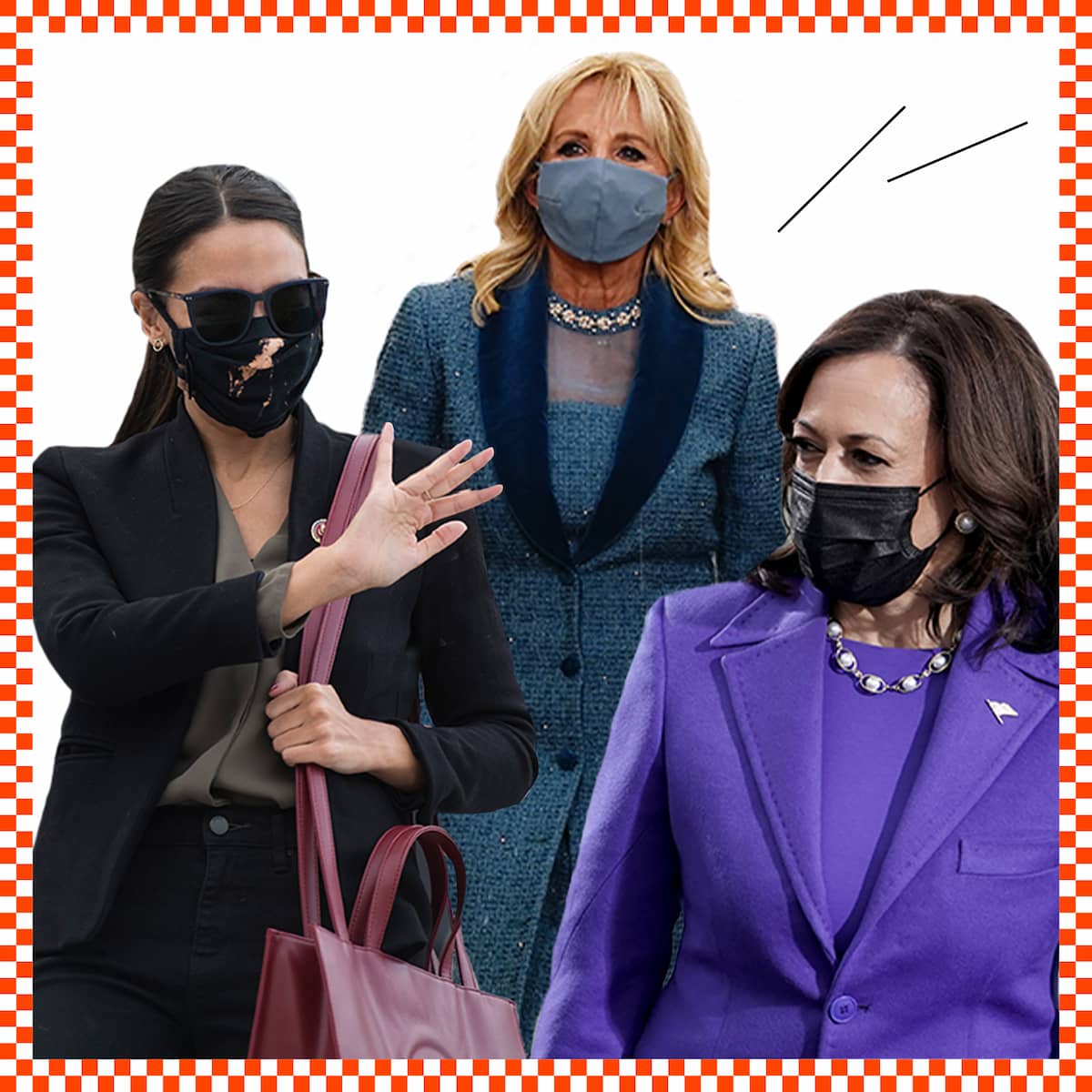 We may have been confined to the same four walls for the past 12 months, but our imaginations have been travelling far and wide. From the comfort of our sofa, our minds have had plenty of time to conjure up the looks we'll don on future day trips, dates, and dance floors. From channelling Bianca Jagger at Studio 54 for our first outing at a rooftop bar, to (digitally) window shopping for the perfect beach look for our first summer sojourn, vision-boarding outfits isn't just about what we'll wear, but also who we'll be, post-pandemic.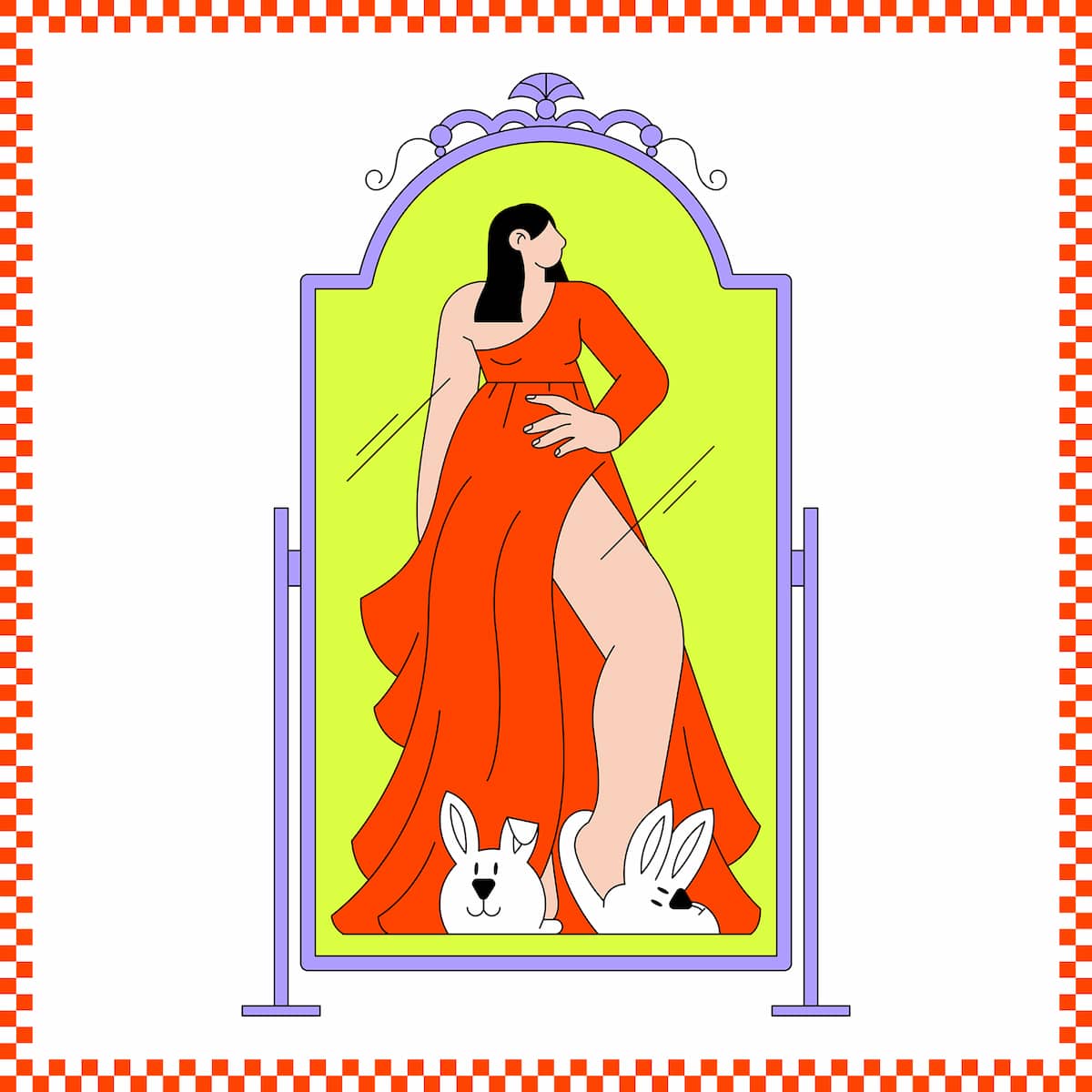 The Rise Of The Historian Influencers
There's a new generation of fashion influencers who don't take photos of themselves or do sponcon: They're here to educate you on the history behind your favourite fashion looks. As with any community, some armchair historians are more interested in appearing right than actually being right. But when the facts are solid and the analysis clear, these influencers can change the way you consider even the most basic clothing item. From Shelby Ivey Christie, who's got an encyclopaedic understanding of Black designers and the people who wear them, to Xiran Jay Zhao, whose viral thread on everything that went right — and wrong — with Disney's Mulan remake pushed back on Hollywood's understanding of "authenticity," these historians' work directly challenges whitewashed history, uncovers cultural theft, and honours those who came before.
< — Illustrated by Linn Fritz — >
< — Written by Connie Wang, Fawnia Soo Hoo, Georgia Murray — >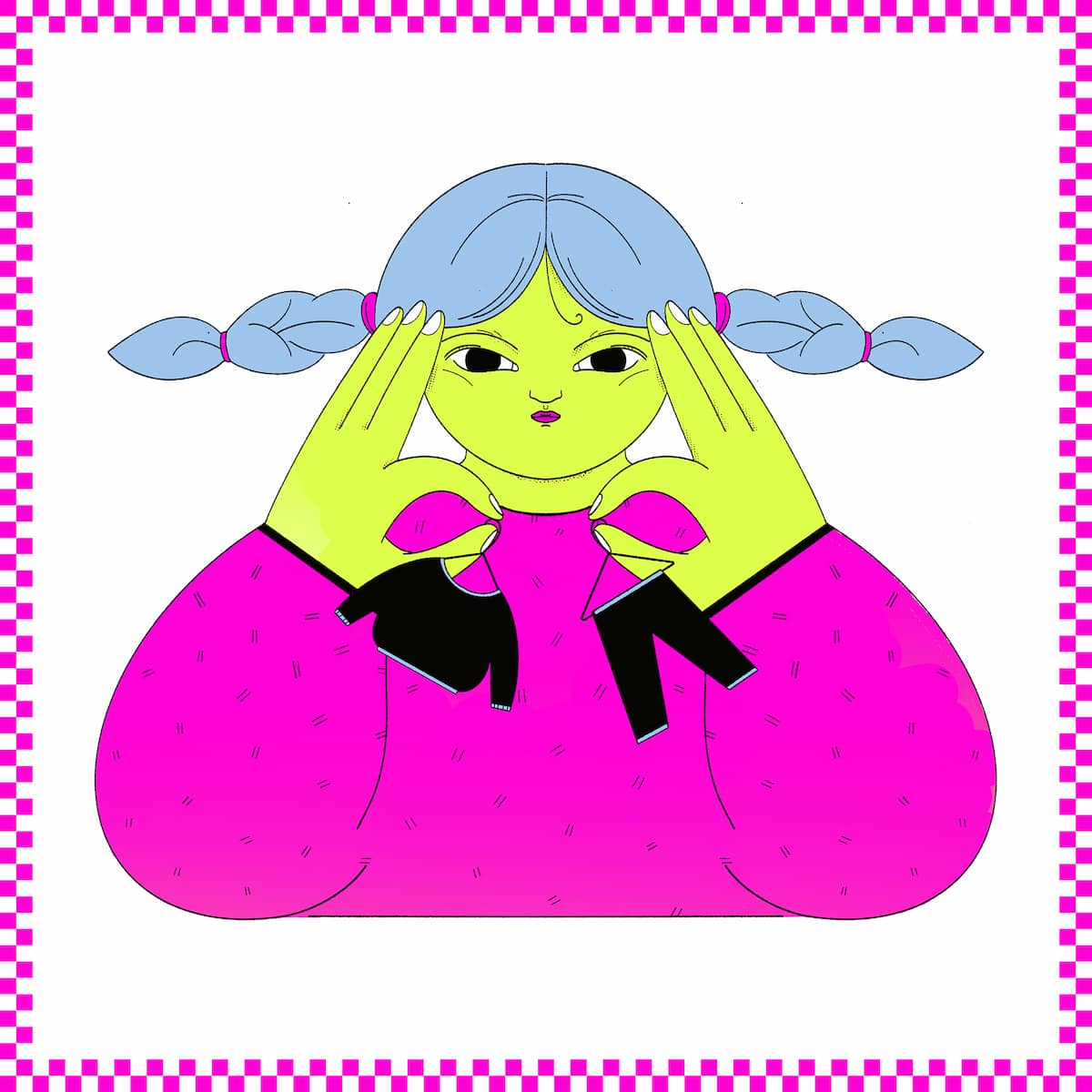 Accidental Capsule Closets
While efficiency extremists and hard-core minimalists have long preached the benefits of a capsule closet, it wasn't until the pandemic forced us all indoors that many of us unintentionally stumbled on the concept, when we began to wear the same handful of outfits on repeat. Purists might argue that two pairs of sweatpants, a house dress, and one loose button-down doesn't make a true capsule closet. But now that we're used to fewer laundry days, less stressful mornings, and feel completely at home in our clothes, we're not letting go of the trend anytime soon.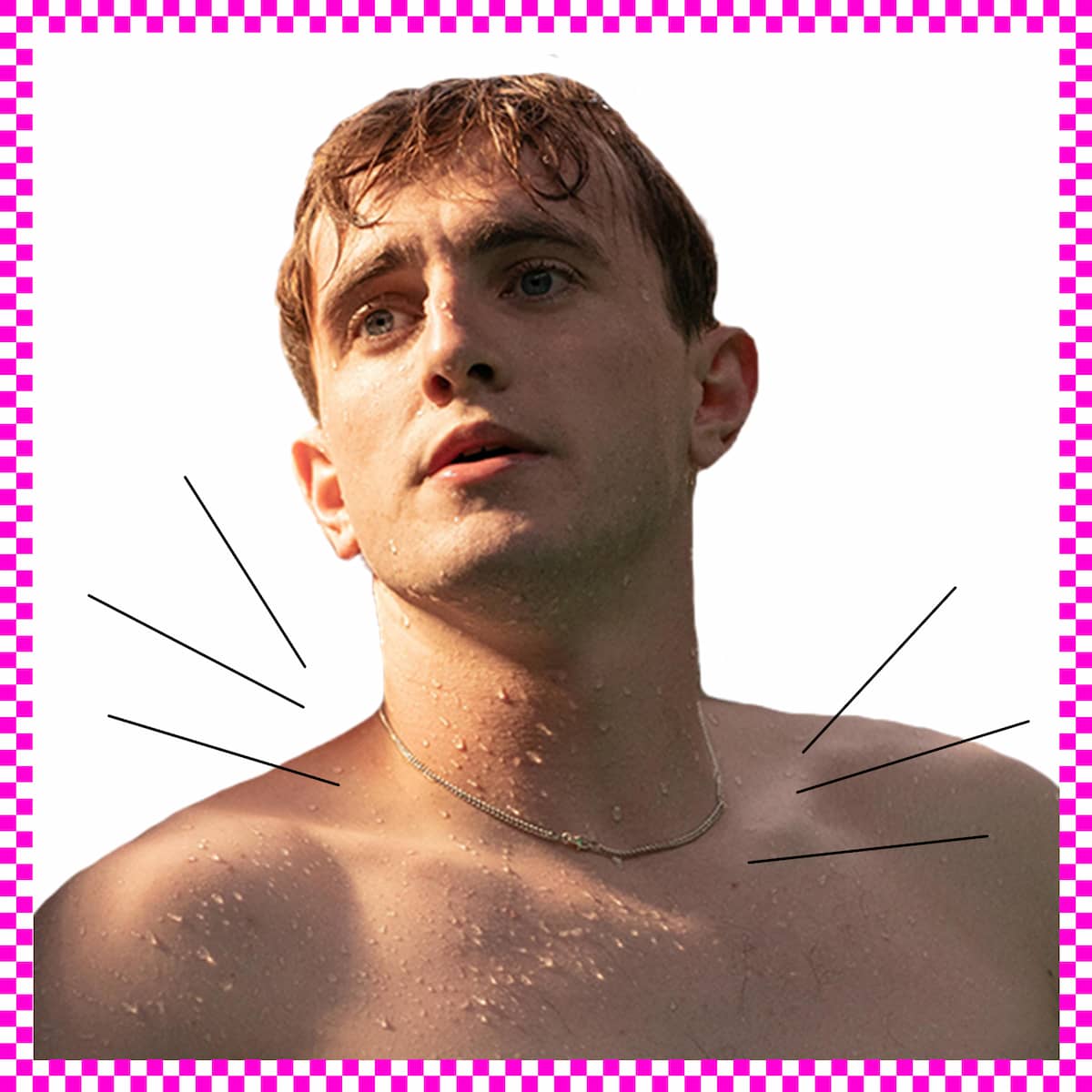 Connell's chain. Harry's pearl necklaces. Regé-Jean's spoon-necklace combo. Does the jewellery make the crush, or does the crush make the jewellery? All we know is that heartthrobs look even heartthrobbier when they're wearing one. Perhaps it's because the business of romance during quarantine has mostly been reduced to thirsting, but all this alone time has added something quite steamy to otherwise plain jewellery.
The Joy Of Gender Expressing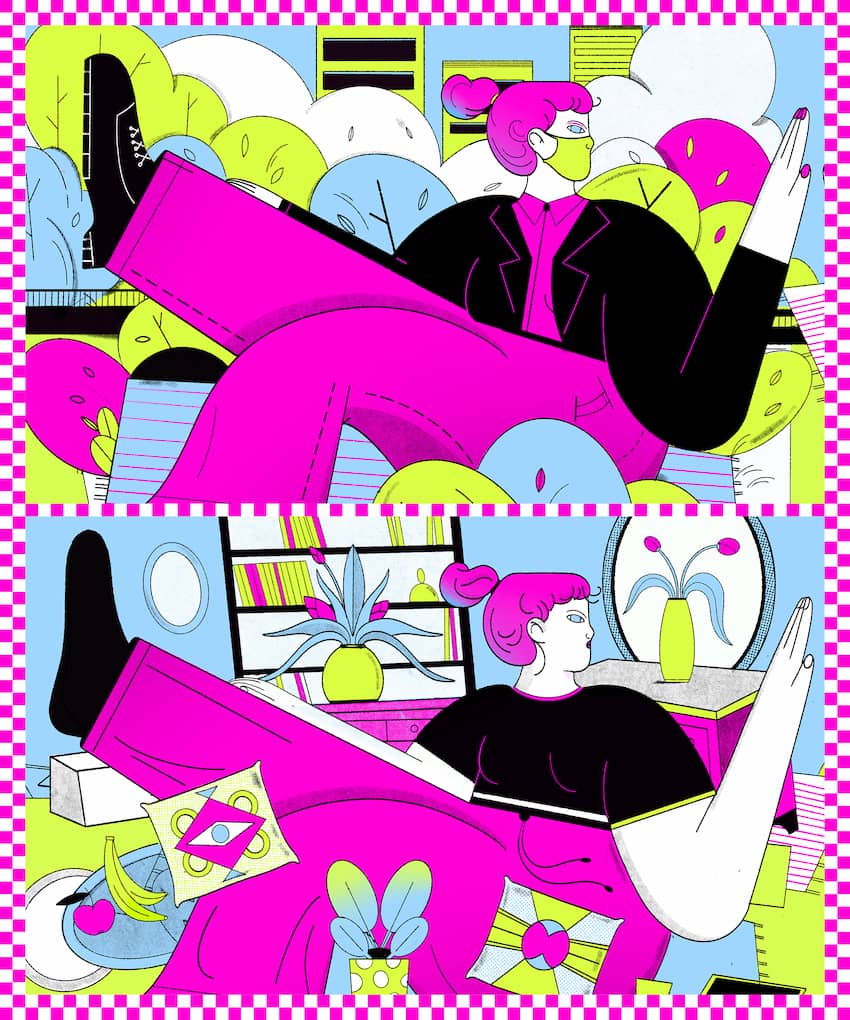 "I stopped wearing dresses in 2017 and started sporting Dickie's every chance I got. I wore blazers and red lipstick when I wanted to feel powerful, and played with glitter in my free time. In February 2020, I felt like a gender euphoric version of myself. But by October, I was panicked. Who am I when nobody is watching?"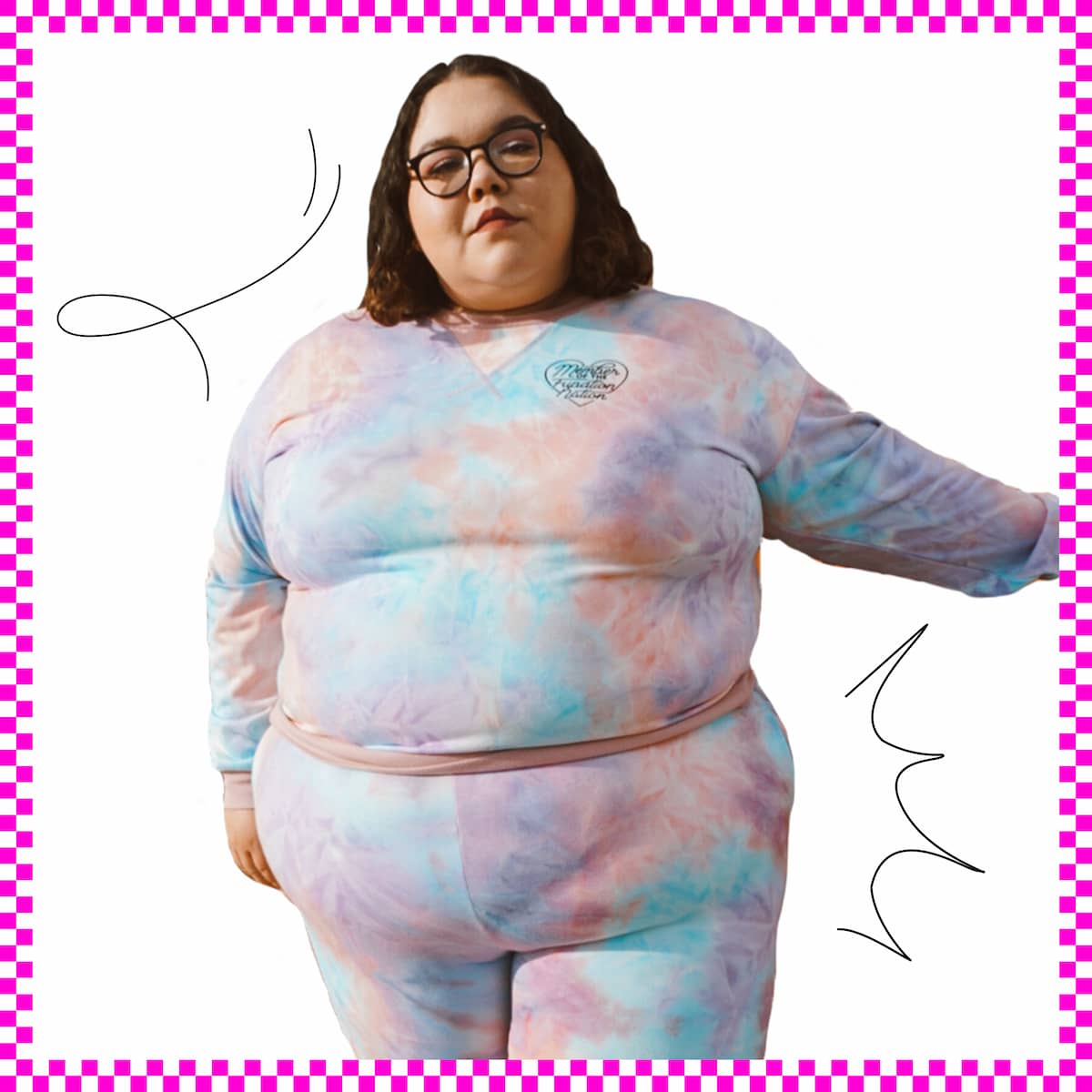 In 2018, Beyoncé said it best: "My little FUPA and I feel like we are meant to be." In the three years since, our FUPAs — and VBOs, or visible belly outline — have entered the mainstream body-inclusivity movement. Black and brown women in particular are creating art about theirs, including Gloria Lucas, founder of Nalgona Positivity Pride who founded the #FupationNation hashtag on Instagram — and encourage women to hold theirs in high regard. "People forget that our body formation has to do with our genetics, and that our FUPAs are usually tied to the bodies our ancestors had," Lucas tells R29. "I think there is power in knowing that."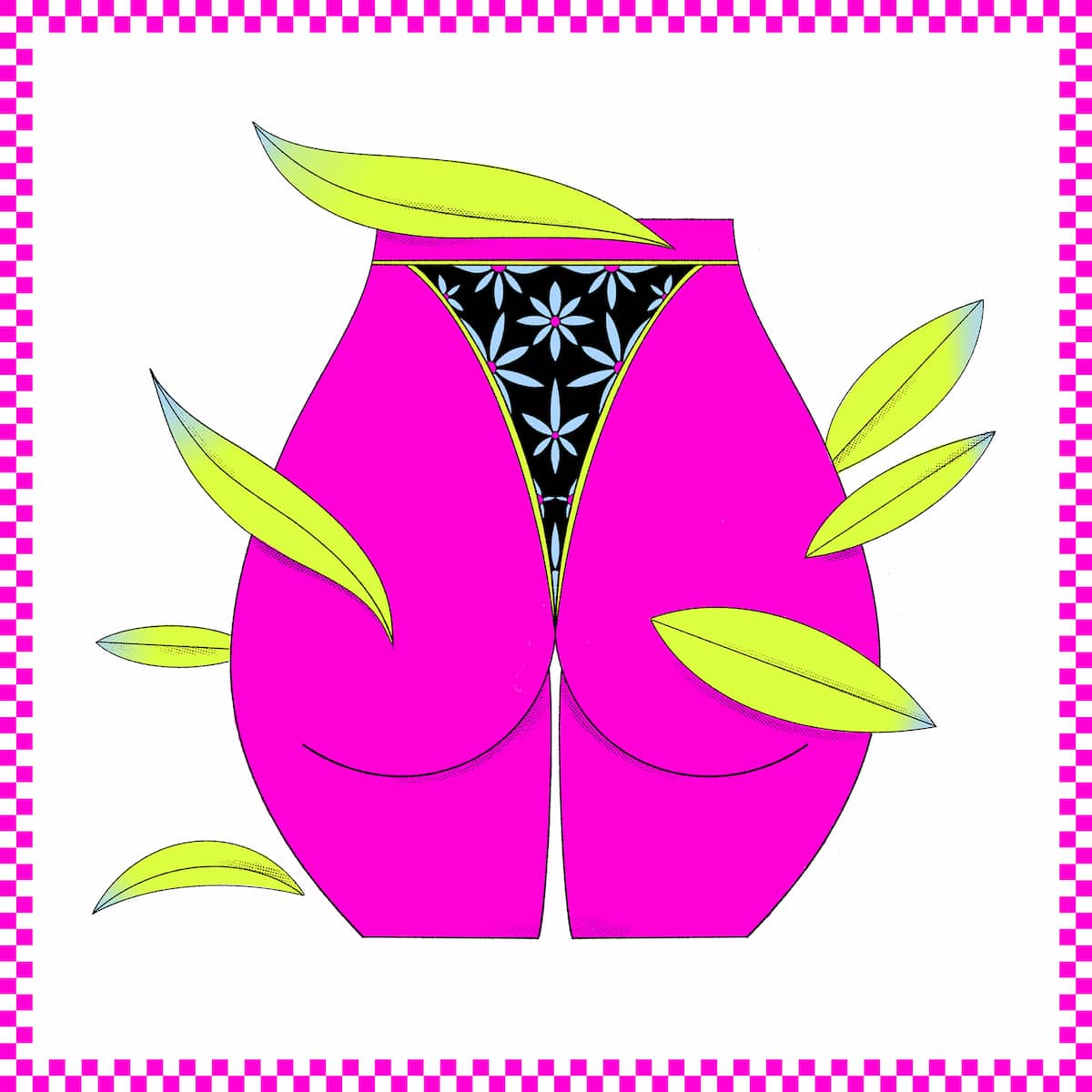 Consider this the skinny jeans battle of the summer. But those low-rise, full-coverage bikini bottoms people have been wearing for decades have finally given way to a new bottoms shape that's cut high, swoops low, and is skimpy as hell. Tarzan bottoms were previously worn only by the bravest of beachgoers, but we say that they're worth a try for anyone. Old swim bottoms were designed to hold you in and camouflage your curves. Instead, take back the beach with this '80s revival shape.
To post or not to post? Does this fit with my grid? Do my arms look weird? Here's another question: Remember when we cared about those things? After a decade spent curating every aspect of our lives on Instagram, ensuring that our faces were tuned and our photos filtered, we're finally free. In the place of highly edited feeds are photo dumps that mirror the clothing-dump, feelings-dump, news-dump ways we're living today.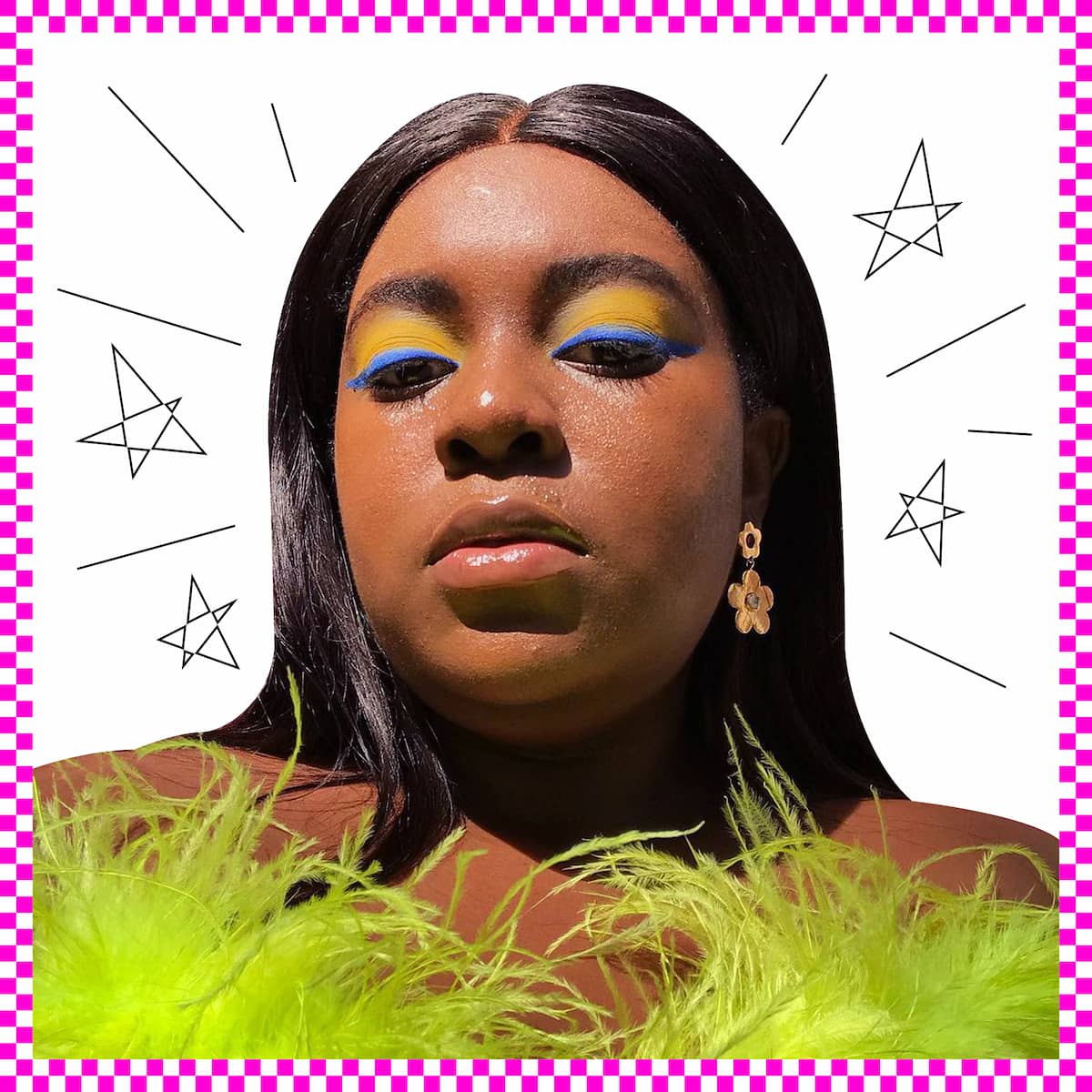 When our calendars were full, there was a sort of peace in wearing only neutral basics or furnishing our home in serene tones. But now that our lives have gotten more minimalistic (to put it kindly), living in a muted world suddenly feels awfully boring. So, bring on the clashing patterns, aggressive colours, and overindulgent layering. Give us every lucite ring, oversized prairie collar, and funny bag to wear all at once, even if they don't "go." To hell with chic — we want chaos!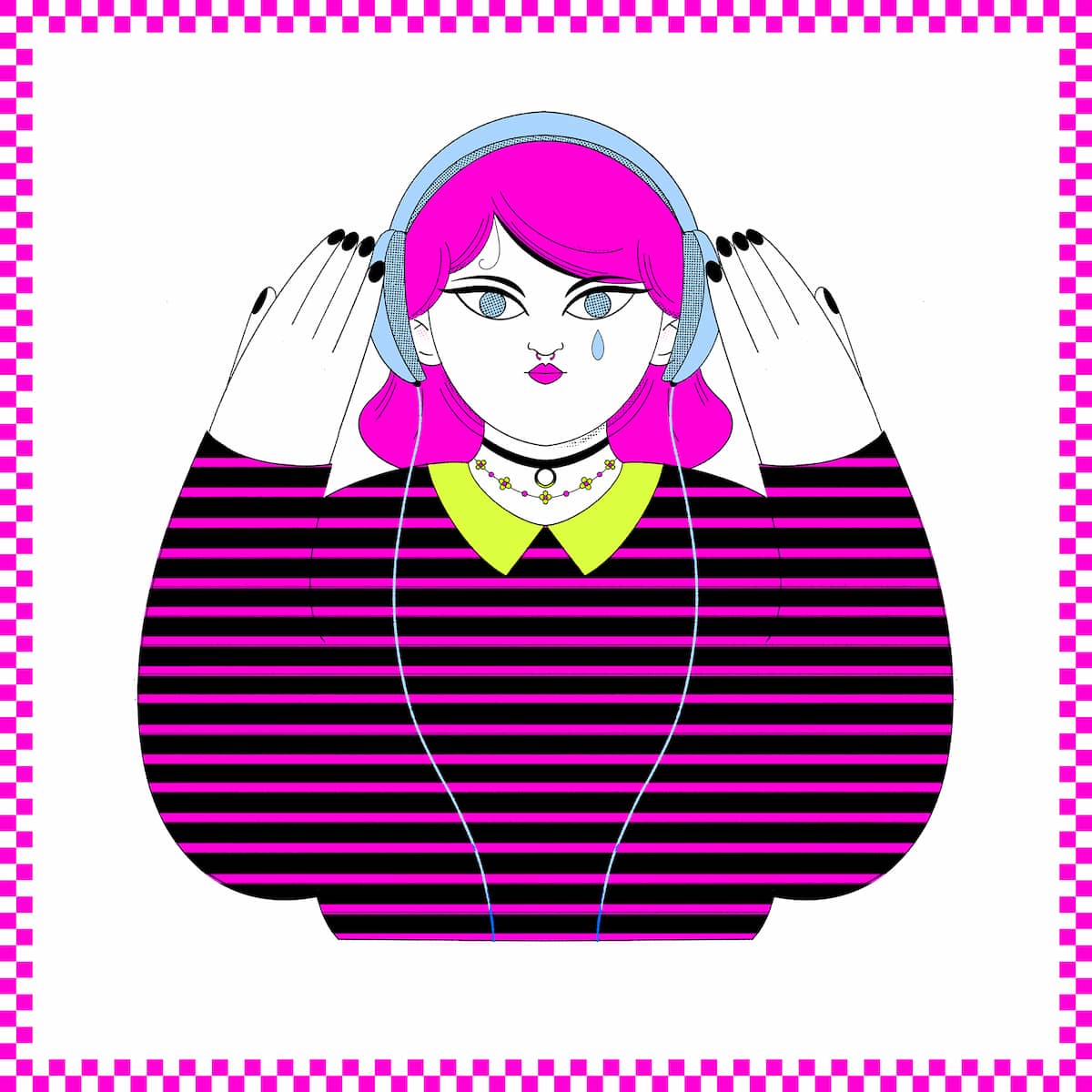 My Chemical Romance. Fall Out Boy. Taking Back Sunday. These 2000s bands were the soundtrack to our attire — ripped black jeans, heavy bottom liner, and swoopy bangs — with feelings to match — melancholic, dramatic, emo, if you will. Fast forward 20 years and the emo aesthetic has made its resurgence as younger generations pull on their zippersiest pants, tap into their sentimental sides, and sing along to so-sad-its-good lyrics on TikTok. As with every era of emo, much of this resurgence is thanks to Latinx fans who are recasting classic childhood love songs like as new emo anthems.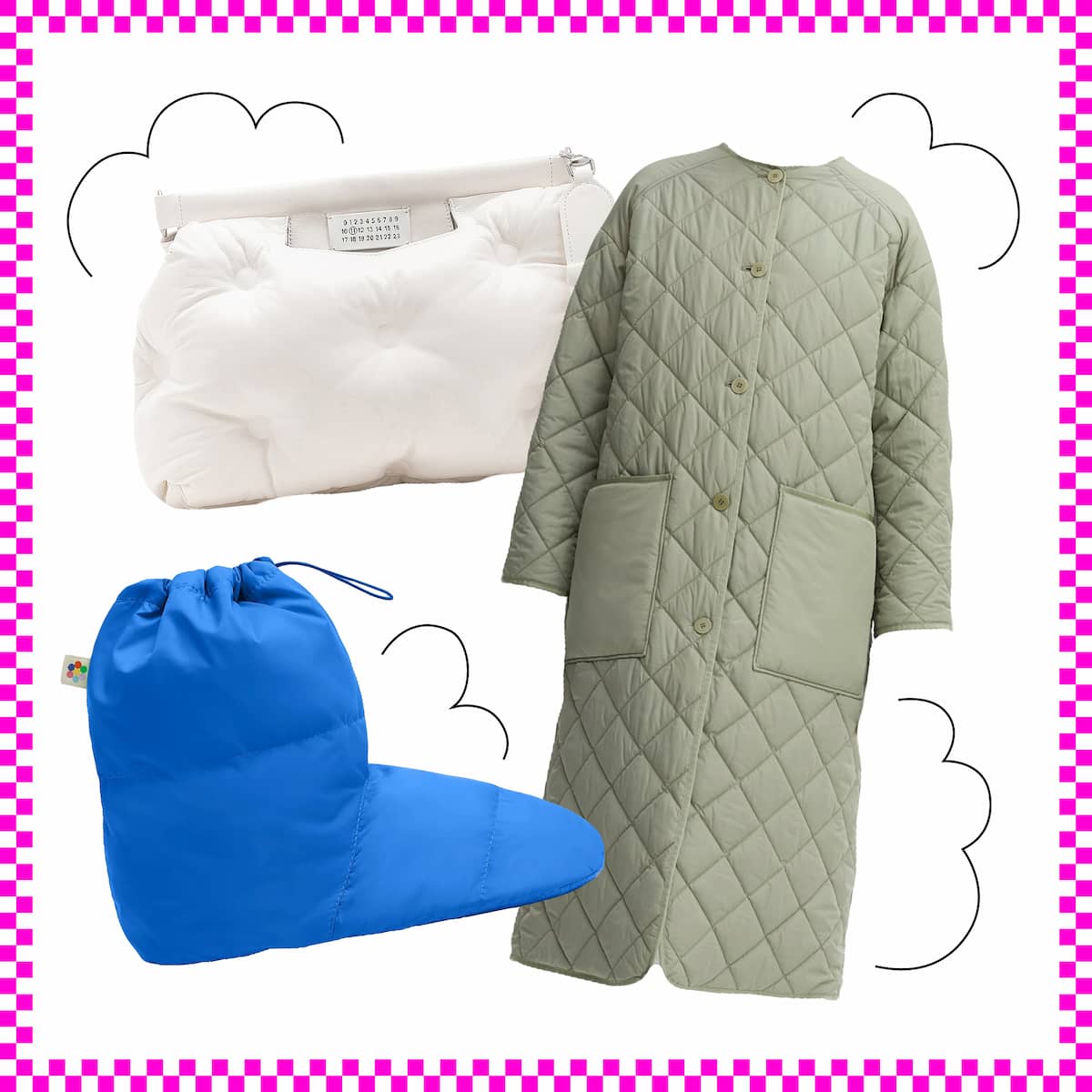 There have been a lot of moments when all we really wanted was a tight squeeze. But with real hugs akin to a germ bomb these days, fashion is here to offer a temporary alternative. A step beyond the Scandinavian aesthetic of hyggie, and outfitting your home and yourself to achieve maximum cozy vibes, this new huggy trend relies on quilted, padded, cloud-like fashion. From Louis Vuitton's slipper boots to Beyoncé-approved puffer mittens, these are a nice-enough consolation until we can get back to the real deal.
< — Illustrated by Oleksandra Balytska — >
< — Written by Irina Grechko, Eliza Huber, Hannah Rimm, Thatiana Diaz — >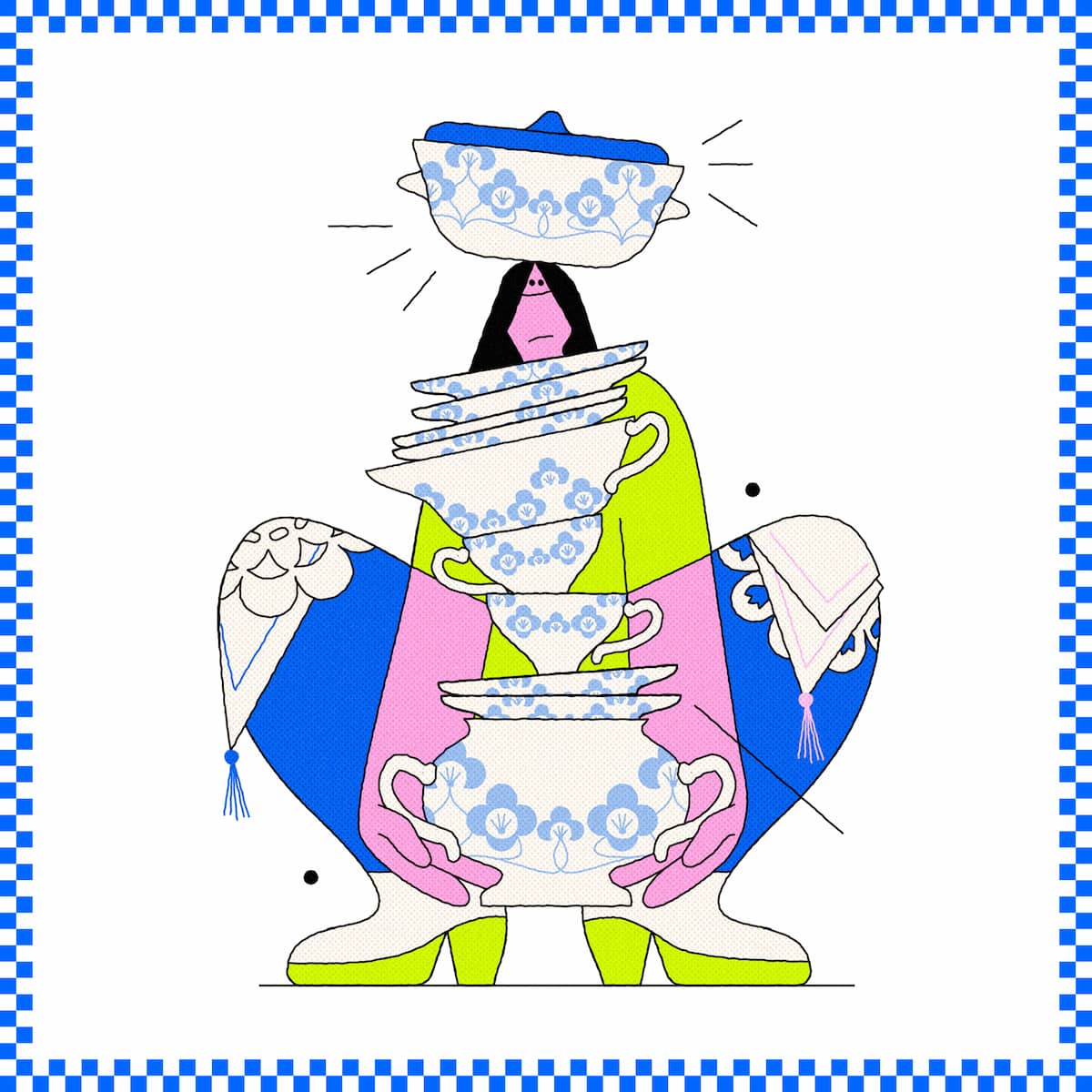 If you also think that a couch isn't complete without a doily draped across its back, you're not alone — there are a lot of us out here who are now rejecting austere aesthetics in favour of maximalist grandmacore. After a year of needing to stay away from our grandparents, lest we get them sick, we're craving the particular comforts of their homes. It's an approach that will tide us over for now till we're back where we belong: At their place, being told to eat another piece of cake. Homemade? Entenmann's? It doesn't matter, as long as it's served on a chipped piece of china, the pattern permanently faded after years of use — and love.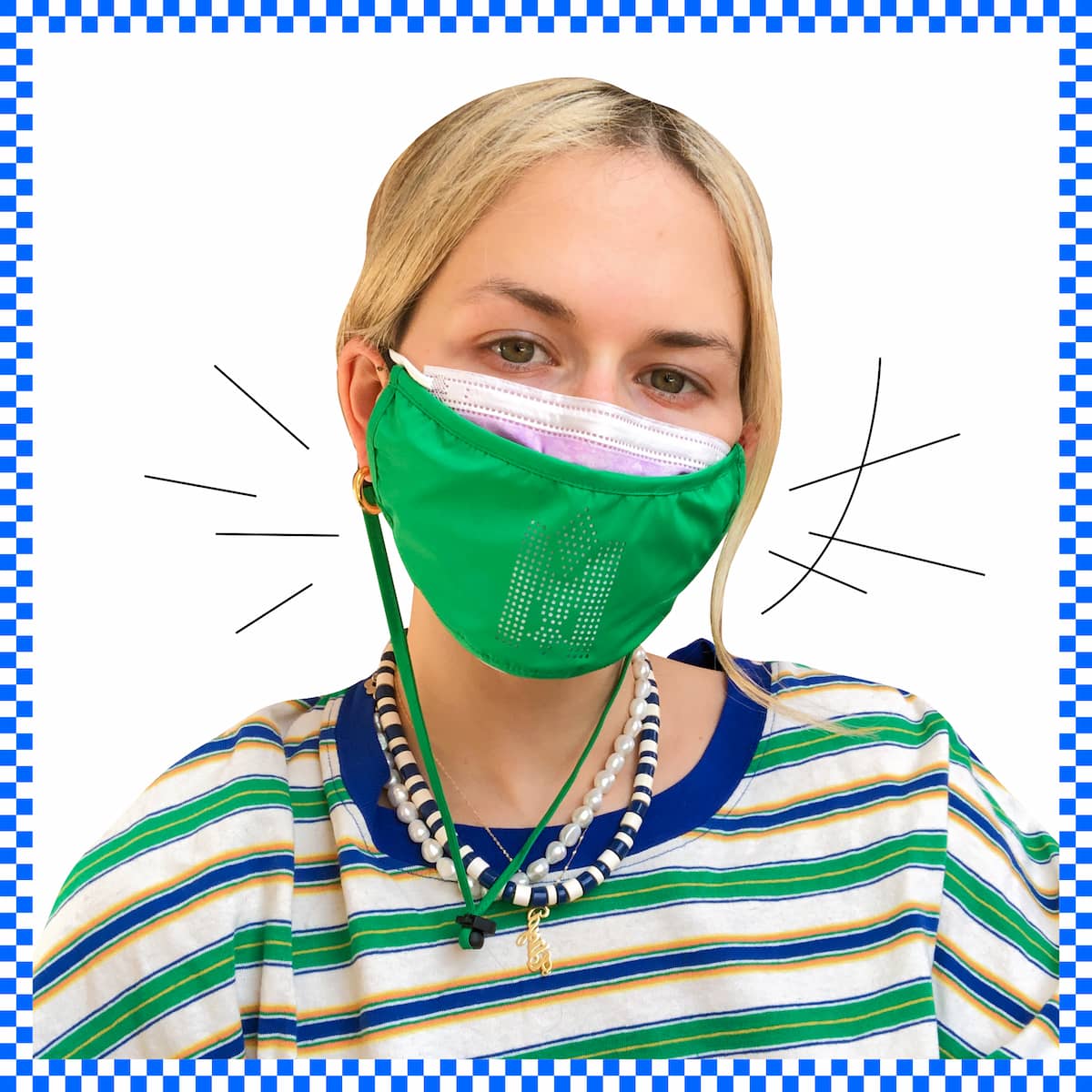 Double Masking As A Style Trick
It sure took long enough, but global health organisations finally confirmed what we had always suspected: Two masks are better than one. For the aesthetically inclined, this news twice as great because double-masking means we get to layer. (More clothes = more fun, that's math.) In a year spent recalibrating what "dressing up" means, matching our masks to our outfits was one of the brief spots of amusement we've had with accessorising this year. And now that the permutations have increased, we've got another good reason to gear up before going outside.
If you're like us, your million-step skin-care routines have taken a backseat to other stuff: trying to hold down our mental health, work responsibilities, and relationships during months spent at home. Then, something strange happened. Once we set the aggressive glycolic acid-infused, retinol-reliant, vitamin C-spiked regimens aside for simpler stuff, our skin started to look… better? Streamlined, selective "skinimalism" is in, and so is the concept of a pared-down makeup bag stocked with well-made, sustainable essentials and not a whole lot else.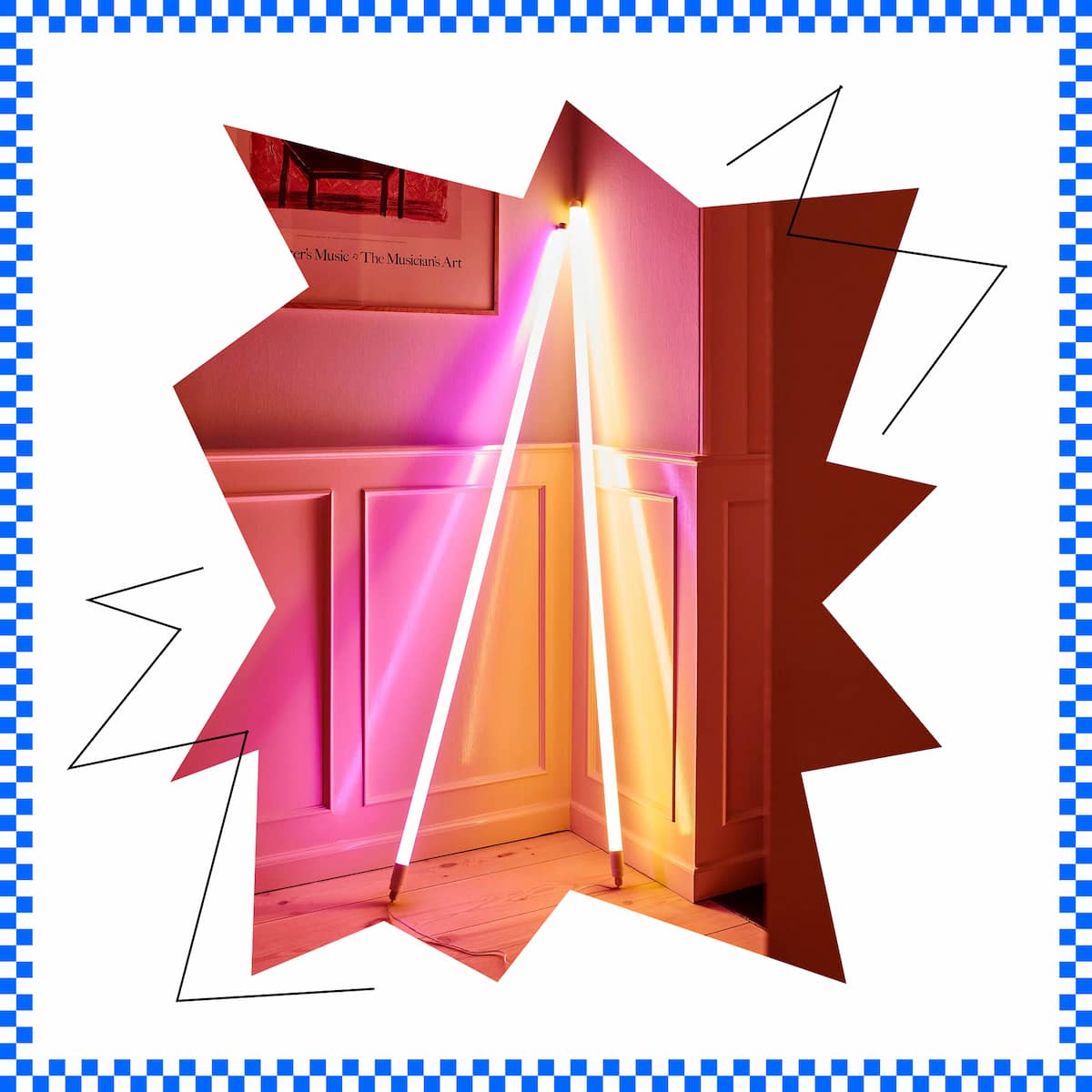 The traditional "lighting rules" for our homes used to preach the same thing: Warm light from at least three sources — and keep it natural! But these days, when our entire lives are mediated by the cool glow of a screen, nothing is exactly "natural" anymore. Enter: colourful LED lighting. Whether they're in the form of glowing sticks propped up against a wall; smart-bulbs that shift from pink to blue with the click of a remote; or classic neon signs we keep on 24/7, our new lights let us choose a colour for every mood, offering harmony between our physical and virtual realities — both real and unreal in their own distinctive ways.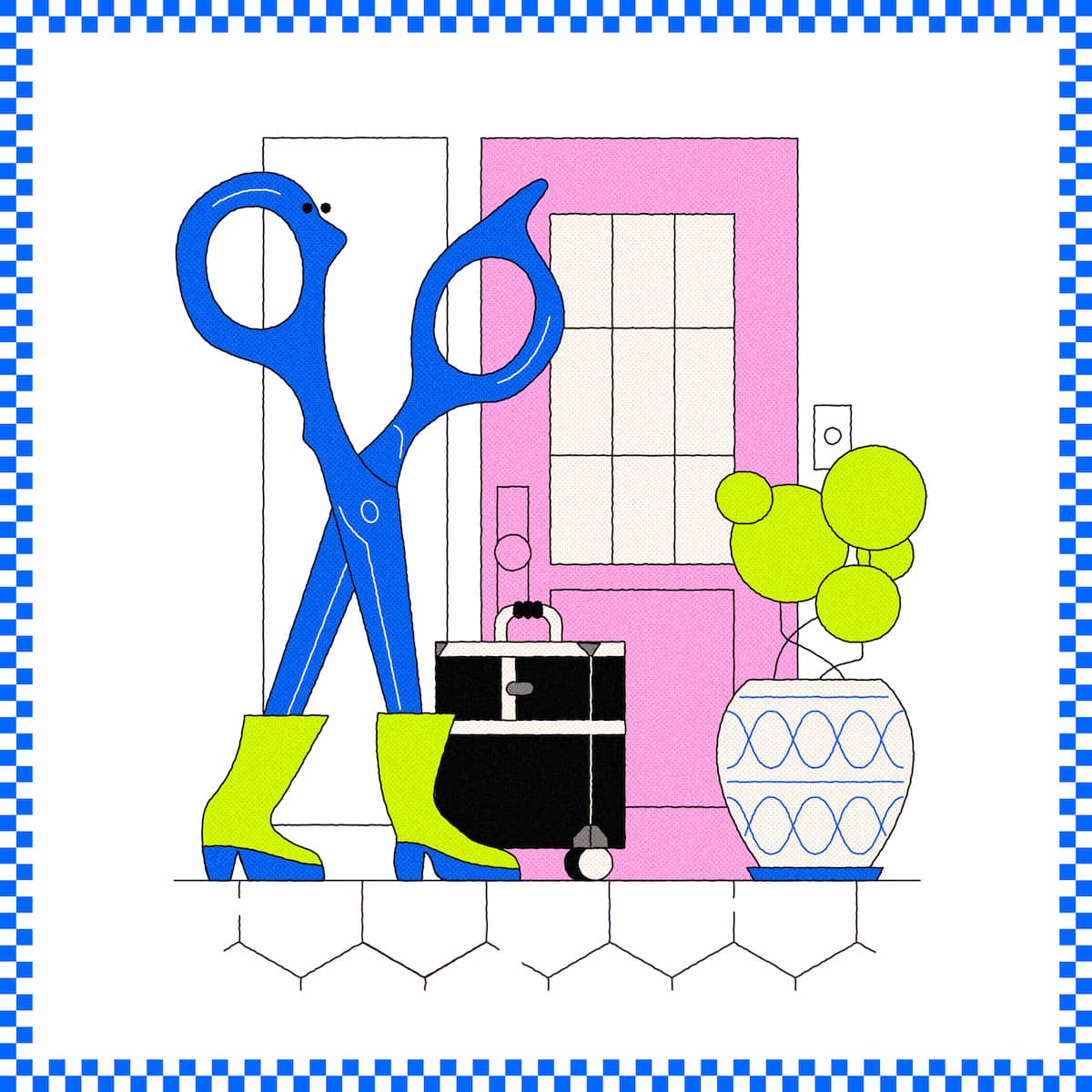 Getting your hair done and cut during the pandemic was an awfully tricky thing since most traditional set-ups didn't meet safety standards. A few resourceful professionals came up with some clever — and COVID-safe — solutions. Instead of clients coming to their indoor salons for time-consuming haircuts that'd require consistent touch-ups, instead, they'd go where their clients were. Pros like Megan Robinson and Lea Journo make house calls around the country and abide by a strict regimen of testing and self-quarantine. Cutting outdoors, they specialise in dry cuts that forgo indoor plumbing in styles that continue to look good as it grows out (and out and out).
~ No ~ Straight ~ Lines ~
A little takeaway from this past year: Life is not linear. And how we dealt with all the bumps, lumps, and curveballs of 2020 subconsciously showed up in what we bought, too. Suddenly, every selfie was snapped in blob-like mirrors. Cloud-shaped coffee tables were covered with squiggly candles, and windowsills were lined with cool, curving vases. Even lighting got rounder and friendlier as mushroom lamps became a best-seller. Getting wiggly can be as simple as buying an oddly shaped home accent that serves no other purpose than to spark joy for yourself, or, for that matter, whoever is peering in from Zoom; it's a style statement that's also about shared happiness.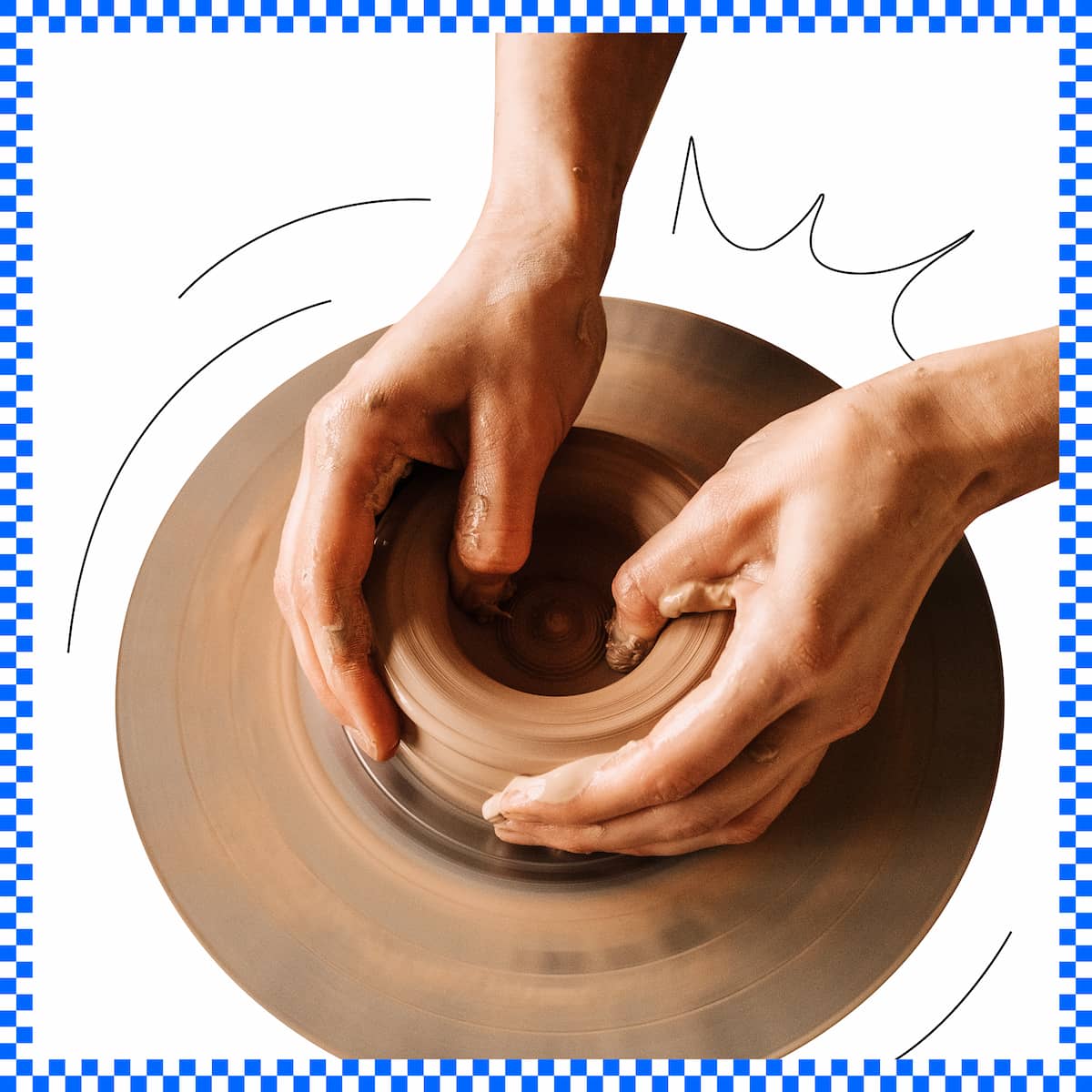 When lockdown began and our social lives came to a screeching halt, many of us found ourselves with extra alone time to fill. One year in, as some among us let our sourdough starters die in their Tupperware containers, there were others who actually leaned in. Today, these hobby long-haulers are reupholstering entire couches, sewing new wardrobes, and feeding their communities from backyard gardens. For some, these crafts became small side hustles. For others, the pleasure is in the pursuit. The pandemic might be keeping us inside, but there's always new ways to branch out.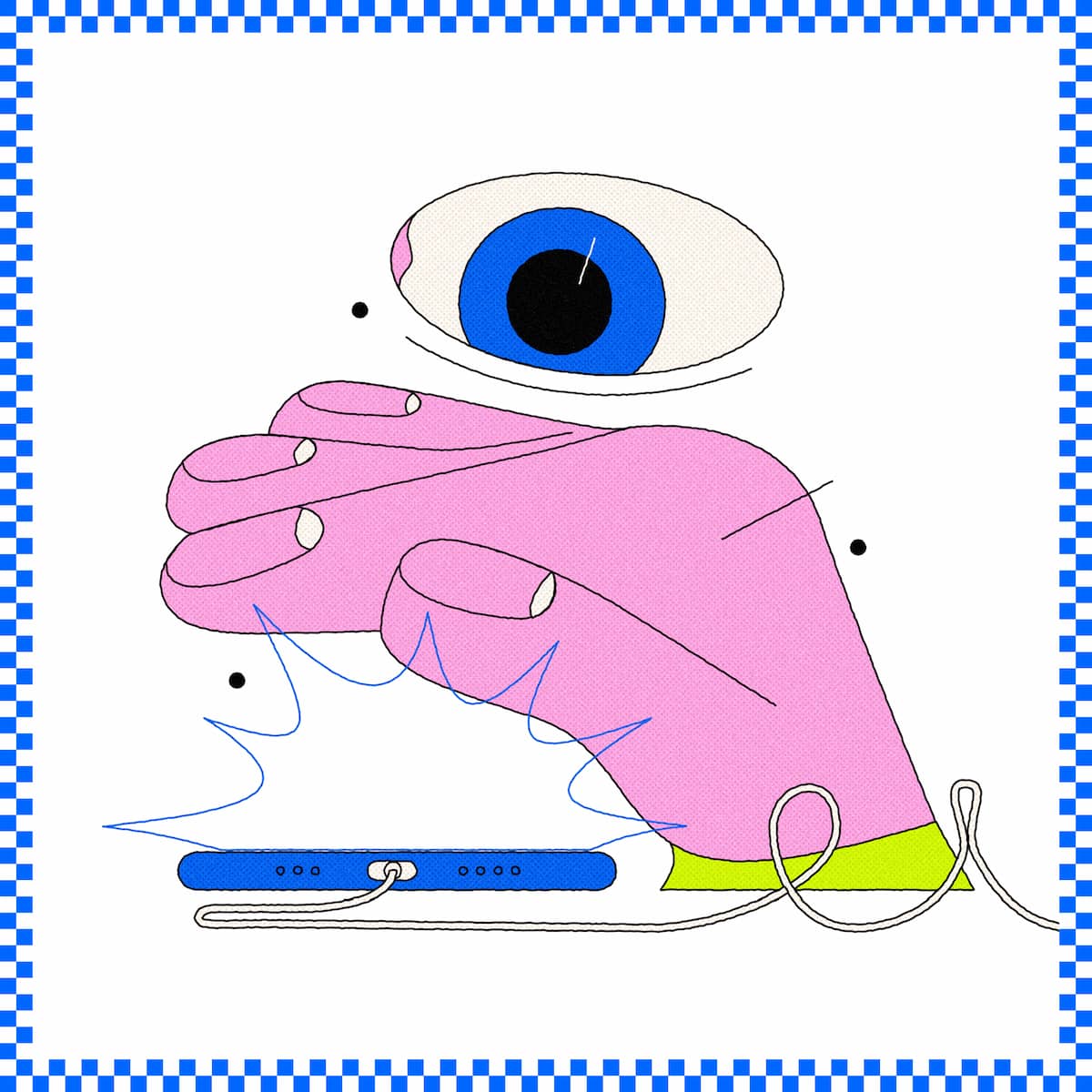 We would prefer not to dwell on the amount of time we've spent in front of screens over the past year. (We turned off our Screen Time push notifications sometime last April. Nobody needs that kind of judgment.) What we can do is mitigate the long-term damage we're no doubt incurring from all that blue light with skin care and eyewear that profess to protect us from our beloved devices.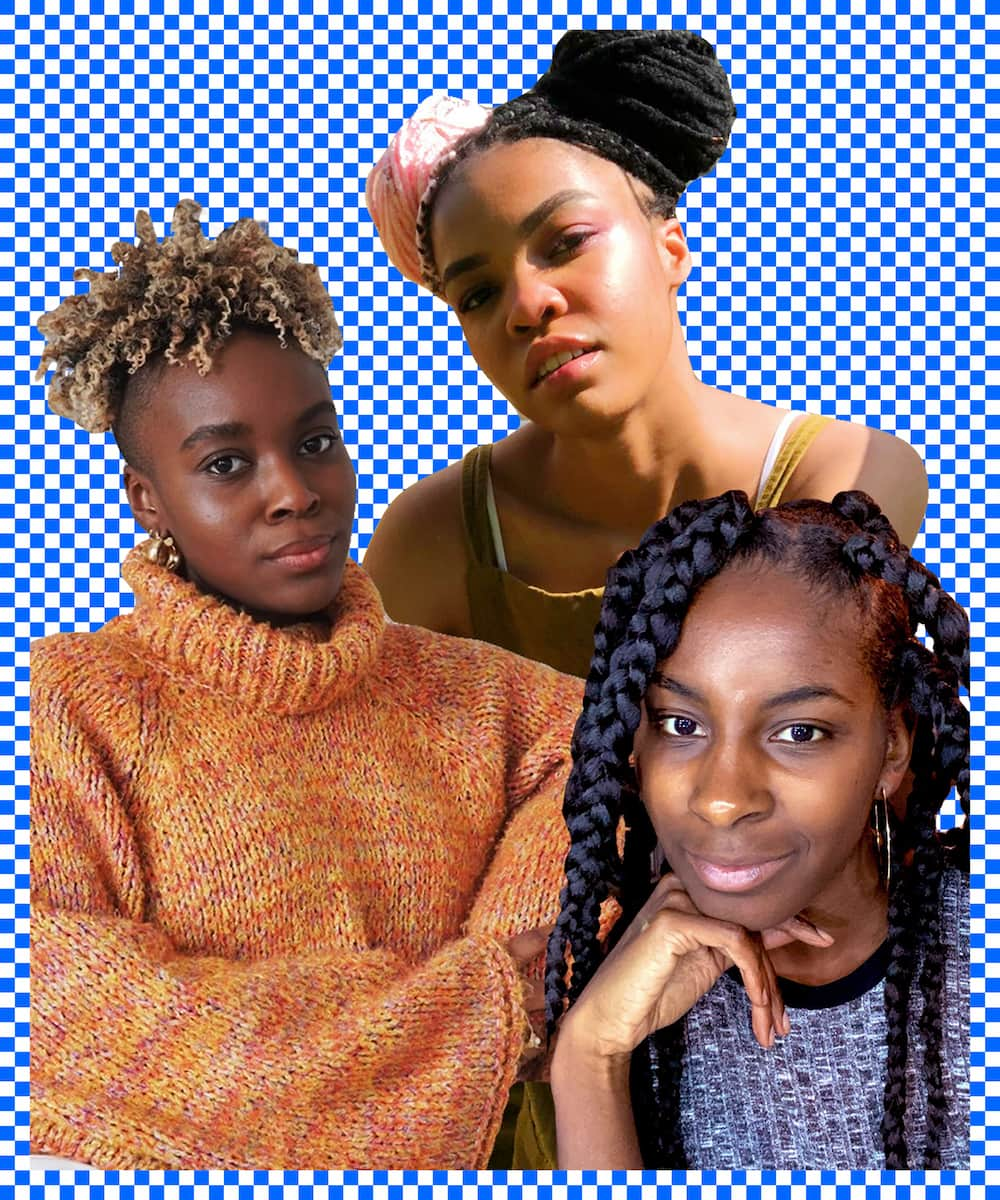 As global lockdowns and social distancing guidelines rendered regular trips to the hairdresser nearly obsolete, many Black women have had to learn to style their own natural hair — an endeavour that can be at once anxiety-inducing and liberating.
< — Illustrated by Justyna Stasik — >
< — Written by Kristin Iversen, Connie Wang, Rachel Krause, Michelle Santiago Cortés, Liz Buxton, Olivia Harrison, Jessica Morgan — >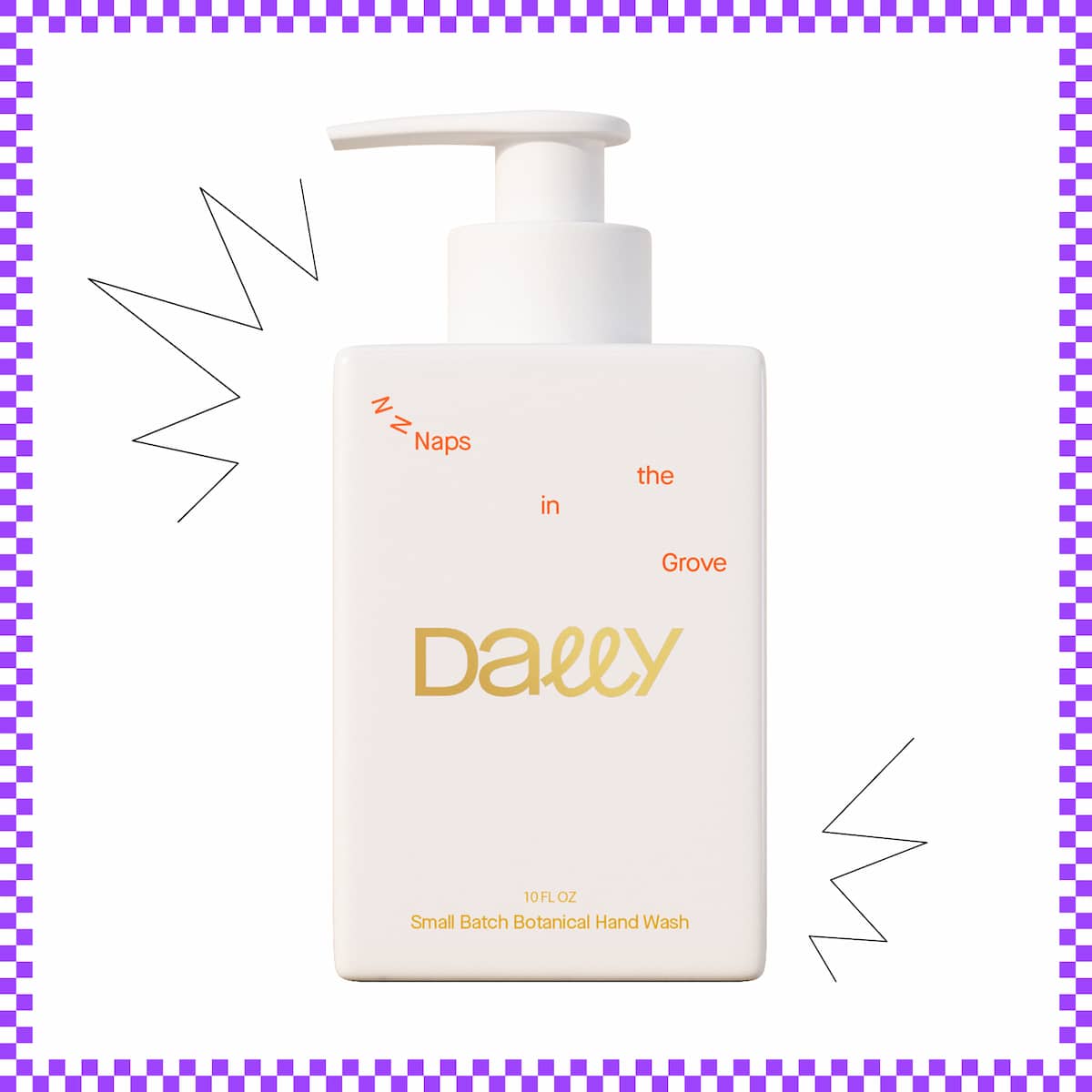 We understand why we've got to do it, but we pine for the days when we can wash our hands again without thinking about how thoroughly we're washing our hands (and how many bars of Smash Mouth's All Star make up a full 20 seconds). Fortunately, a crop of new companies have set out to make keeping our hands clean more of a luxury and less of a chore. The next time there's a run on Dial and Purell, luxe new brands like Dally, Cleanli, Kolonya Carré, and more have you covered with hand soaps and sanitisers that elevate basic hygiene into an art form.
How can we square our innate desire for newness, self-expression, and creativity with the climate crisis? Can brands tap out of the never-ending production carousel and instead create less, but better? Rather than become do-it-all shops, there are a slew of brands that have found their niche with a single product. From OFFHOURS' Homecoats, which give WFH comfort a whole new meaning, to LA MANSO's hard candy rings, we're looking to the brands that understand that doing one thing really well is more than enough.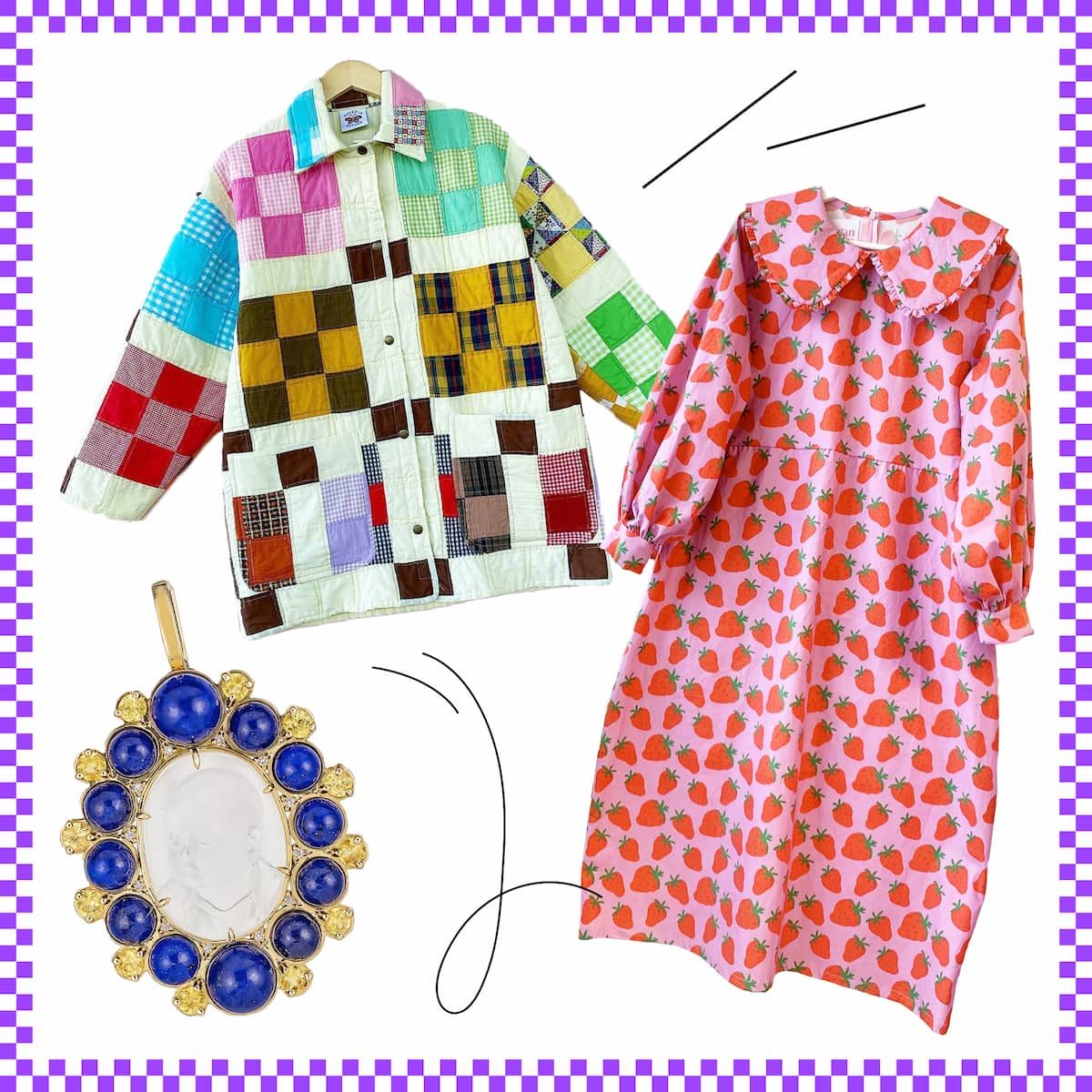 Entry-Level Haute Couture
The difference between 'haute couture' and regular fashion can be boiled down to who it's made for: You vs. you plus eeeeveryone else. But these days, non-billionaires like ourselves have plenty of choices for bespoke creations, as independent labels, creators, and artisans are getting into the business of one-of-a-kind pieces sold for fair prices. Today, you can find a designer to turn your old quilts into barn coats, or a jewellery maker who'll work with you to transform your ring dreams into reality. Even Kamala Harris' stepdaughter, Ella Emhoff, used to create affordable custom knit pieces on commission.
Have you heard? There's a fungus among us. Suddenly everywhere, mushrooms aren't just trending as a print, but also as a material. There's been a boom in mushroom-based supplements, and major fashion brands like Adidas and Stella McCartney have invested in a leather substitute made from mycelium, the "ecological connective tissue" that comprises mushrooms, prompting trend forecasting agency WGSN to declare that "mycelium is the material message for 2021." And don't forget that Oregon became the first U.S. state to legalise psilocybin for therapeutic purposes. So...why now? Perhaps, as Refinery29 writer Sadhbh O'Sullivan posited, it's about returning to the earth "to find roots in an increasingly chaotic world."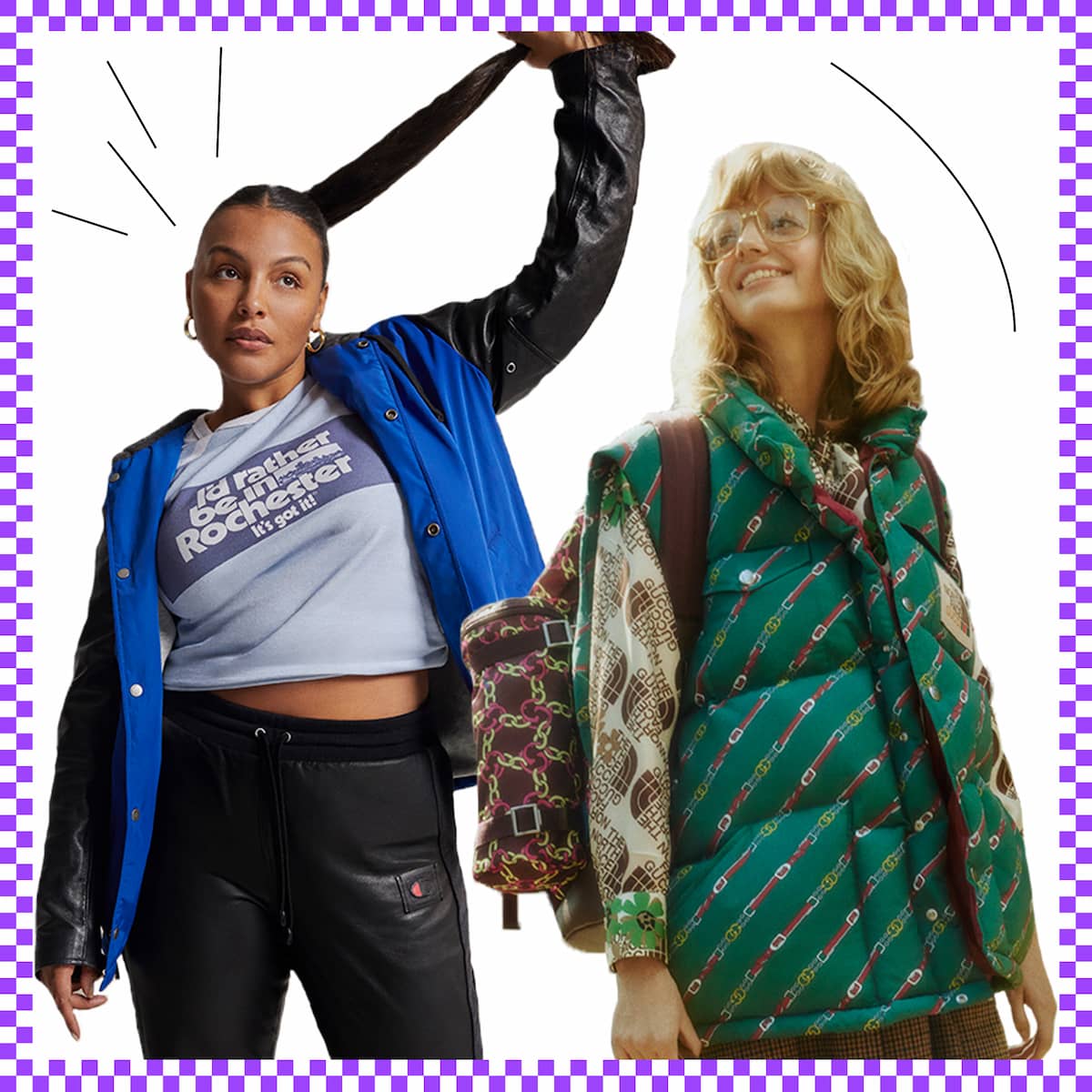 The Luxury Utility Crossover
We are witnessing the age of the Designer Gorpcore Collaboration™ — whereupon big fashion brands are partnering with utilitarian companies to make high-quality, high-performance products that, in theory, will last you just about forever. This year alone, The North Face teamed up with Gucci to create the most anticipated collection of the season, and '90s athletic mainstay Champion got a high-fashion makeover thanks to Coach. With a collection between It-brand Telfar and UGG on the way, these partnerships are just the beginning of the unlikely fashion crossover trend that unites two schools of incredible craftsmanship into one product.
< — Illustrated by Justyna Stasik — >
< — Written by Rachel Krause, Georgia Murray, Connie Wang, Emily Ruane, Irina Grechko — >