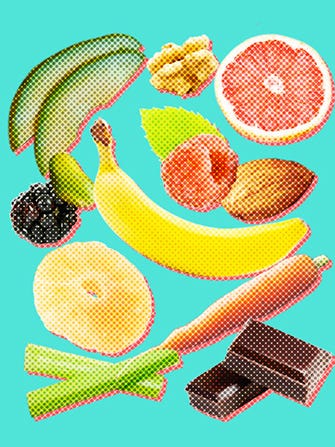 The way we deal with food can get so tricky, so quickly. And, we do sort of need to confront the stuff at least three times per day,
every
day. So,
Rader Programs
, an organization dedicated to the treatment of eating disorders, produced this handy flowchart to help us better understand our relationships with food.
While 2-6% of Americans suffer from an eating disorder, the National Institute of Mental Health estimates that only a third of those dealing with
anorexia nervosa
and only 43% of those with
bulimia nervosa
receive treatment. But, as Rader Programs' chart states, the statistics after treatment are optimistic: Those with anorexia have an 80% chance to make a partial or full recovery with adequate treatment and those with bulimia have an 85% chance.
The flowchart covers the entire spectrum — from totally healthy to problematic and every step in between. It also gives a heads up for things you might want to discuss with your doctor, including the obvious (feeling fatigued and dizzy) and the not so obvious (weighing yourself frequently) signs of developing an unhealthy relationship with food. These also include the emotions we associate with eating and signs of other mental illnesses that often co-occur with eating disorders (
such as depression and anxiety
). Check out the chart below.
Photo: Courtesy of Rader Programs.