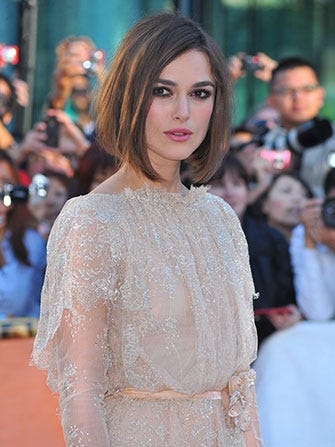 Photo: Everett Collection/REX USA.
We'll finally admit it: Summer is over. It's time to pack up our pool towels and head in for a mug of hot chocolate. But, we're not too bummed, because with the new season comes a novel array of beauty possibilities just begging to be explored. The first item on our agenda? Hair.
Violet Grey got the inside scoop on celebrity hairstylist Jen Atkin's top picks for fall: We think they'll serve as amazing inspiration for your autumn tresses. Atkin's tips range from which products to use to which It Girl to channel with your new 'do. She even gives us the lowdown on how to communicate exactly what we want done to our locks, so we don't leave the salon with a completely different haircut (we've all been there).
So, mosey on over to Violet Grey to get the full story on the coolest cuts for fall. It's a great guide to get you started on figuring out what your next mega hair change should be. As always, though, read it with a grain of salt: They're "the coolest" according to one person. We want to know what
you
think the season's must-have looks are, too. (
Violet Grey
)

Like this post? There's more. Get tons of beauty tips, tutorials, and news on the Refinery29 Beauty Facebook page!