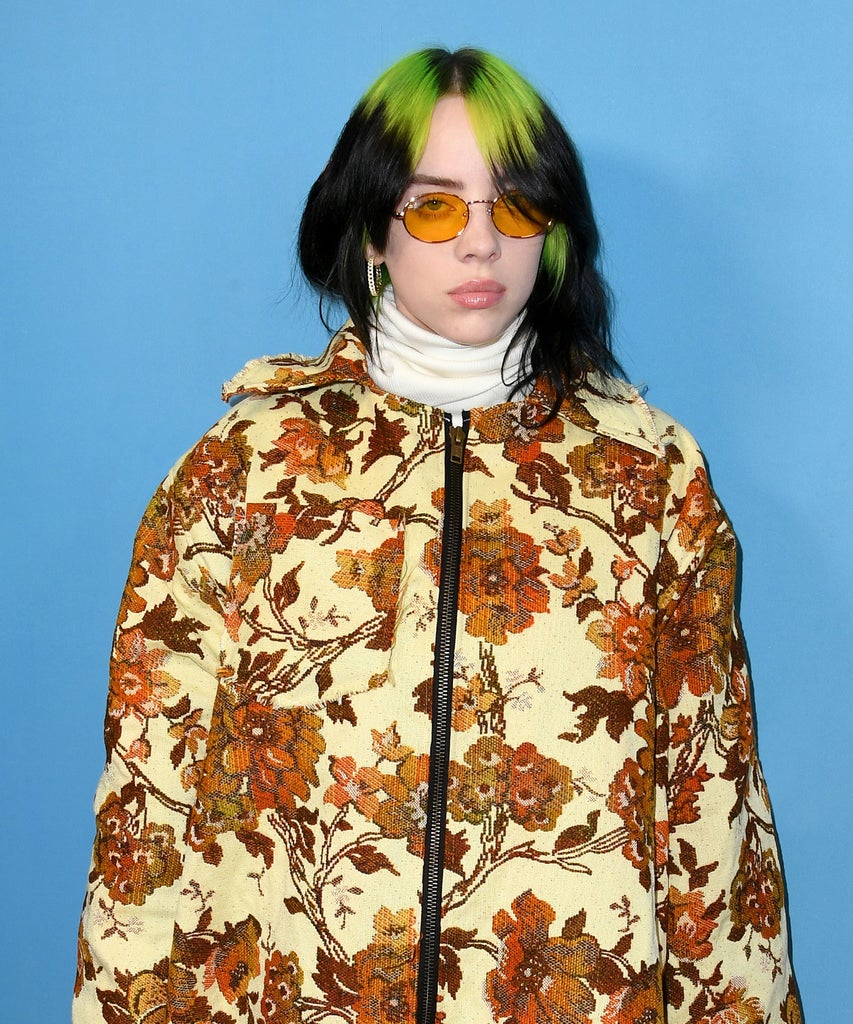 "I know what Bieber looks like," began Eilish, as she explained how she ran into him at
Coachella during Ariana Grande's set
. "I know his body language, I know how he stands, I know where he wears his pants...he just stood like, five feet away from me...and he had the face mask so all I could see what his eyes. And they were
his eyes
...he lost my brain." She eventually collapsed into a hug with the Biebs. I love how she relays this story, because I definitely obsessed with hot guy celebs as a teen (and by celebs I mean David Silveria from Korn, don't hate).
Cordon busted out a ukulele, and Eilish busted out "I Will" by The Beatles, which she says she learned how to play when she was six. But the cutest thing was when Eilish treated us to an original song she wrote when she was seven. "We lay all day in our comfy bed / What a wonderful life / We play outside in the green grass / What a wonderful life." Um, this is the most adorable thing ever? "It's glorious!" exclaims Cordon, and he's right. I'm now imagining young Eilish strumming a ukulele, and it's as
precious as Baby Yoda
. 
Another interesting tidbit from the video: "Bad Guy" is "like literally, [sung in] two notes," making it a great karaoke song for those of us that can't hold a note. Watch Eilish's "Carpool Karaoke," including a trip to her childhood home, below.