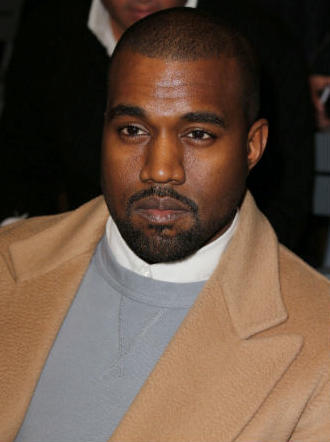 Photo: REX USA/PLV.
"What I want you to do is I want you to run the video everyone's talking about where I so-called screamed at somebody and everything. I want you to run that, right, since this is such big media-press-news and everything that obviously they trying to demonize me," West told a rapturous Sydney audience.
"Because they've got this thing where they want the masses — people who've never heard my albums — to somehow read a headline that reads negative, and think that I'm a bad person or something," he said, adding, "I'm just going to tell you who I am. I'm a married, Christian man...Find a new target."
While Kanye definitely is a favorite target of ours the media, invoking his marriage to Kim Kardashian and his religion as reasons that he should be immune to criticism is, well...silly. Especially when he could have literally said anything else and made more sense.
With that in mind, Kanye, we have some suggestions below for things you could have said that would have been better. (Like, you know...an apology. In fact, maybe you should keep this list handy the next time you get all defensive and shit, yo.)
"My bad: I didn't realize the dude was in a wheelchair. I just thought he was lazy."
"I have so many thoughts...but sometimes I forget to think."
"I've decided to invent the first standing wheelchair, because I am the Steve Jobs of accessories for the disabled."
"I am married to a man named Christian. Pause."
"I'm in a glass case of emotion."
"I still can't beat Kim's video game, and I'm a little on edge about it."