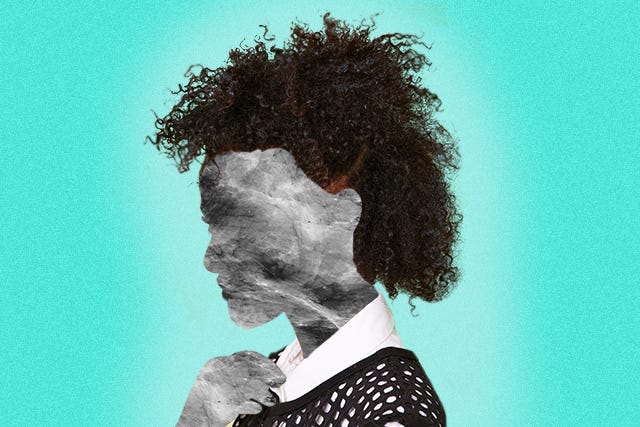 Illustrated by Anna Sudit.
This week,
The New York Times
reported that African-American-owned hair shops are on the rise. It's an interesting phenomenon, given that Black-hair boutiques are obviously nothing new. The report brings to light the relationship between those who use the products and those who sell them: Historically, stores that offer hair goods for African-Americans have been owned by Koreans.
Why is this the case? Well, Korean immigrants came to the U.S. in the 1960s, bringing South Korea's blossoming wig industry with them. From there, they expanded into hair-care retail, where they saw an under-served market: African-Americans. Business expanded, and now, a majority of these shops are Korean-owned and stocked by their home country's wholesalers.
Black shop owners have found this system flawed for more than a few reasons — including that people who don't have a certain hair type may not be informed enough to specialize in products for it. And, as the natural-hair movement burgeons, Black business owners are becoming more emboldened to "hang out their own shingles," as the paper puts it. Consumers are getting choosier, too: "We're aware of where our dollars are going, we're aware of the power of our dollars, we're aware of the cultural significance of the way that we choose to wear our hair," Patrice Grell Yursik, the founder of natural-hair blog
Afrobella
, told the
Times
.
But, another problem is more pressing: As the Times reports, the wholesalers are more likely to cut deals to Korean retailers, but not to African-Americans — a potentially racist bias that hurts Black entrepreneurs' ability to stay afloat.
There are multiple layers to this issue, which the
Times
deftly unpacks. Click over to read: It may make you start questioning where you put your dollars. (
The New York Times)