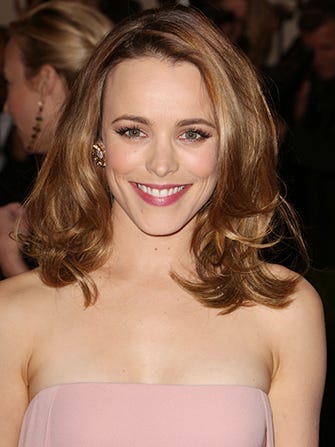 Photo: Courtesy BeImages/Matt Baron.
We don't want to whip you into a frenzy, guys, but one of your favorite leading ladies has been tipped to star in your latest TV obsession. Okay, so, yeah, that is pretty exciting.
Sources tell Variety that Rachel McAdams is being considered for a lead role in the second season of True Detective. The HBO show is returning to the small screen with a summer 2015 premiere date.
McAdams is reportedly in the running to play a tough female sheriff alongside Vince Vaughn, Colin Farrell, and Taylor Kitsch, all of whom are
said to be in final negotiations
to star. The second season will focus on the murder of a California city manager in the midst of a transportation deal.
Elisabeth Moss is also a contender to take the role, which begs the question, who would make a better sleuth: Peggy Olsen or Regina George? Peggy's certainly good at working long hours and keeping big secrets, but Regina
did
sniff out her "protein bar"-induced weight gain pretty quickly. We say it's anyone's game. (
Variety
)

Like this post? There's more. Get tons of celeb goodness, insider intel, movie and TV news, and more on the Refinery29 Entertainment Facebook page!