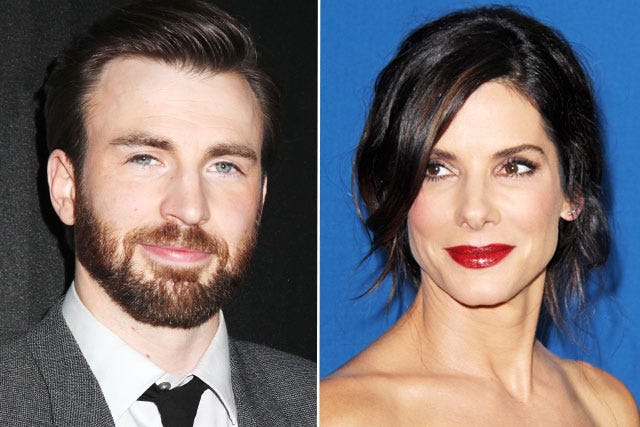 Photo: Gregory Pace/BeImages; Jim Smeal/BeImages.
It's been a big week for reported romances (hi,
Uma and Quentin
). Now, sources are saying that Sandra Bullock and Chris Evans are an item. Of course, sources say all sorts of things, so let's not all get our hopes up.
"They are not in a relationship, but they are definitely hanging out and are in the early getting-to-know-each-other phase," a source told E! Online. "They haven't put a title on it, but they really like each other."
Apparently, "getting to know each other" has involved a few dinners out in the company of Chelsea Handler. Adding fuel to the fire is a quote the Captain America star once gave to Playboy.
"I used to be in love with Sandra Bullock when I was growing up," he told the magazine. "Sandy B. was my girl. I remember seeing Speed when I was in seventh grade and just thinking, 'That's her.'"

Want even more R29? Get the latest news, tips, and can't-resist stories delivered straight to your newsfeed, in real time.