Photo: Marcus/Splash News.
Kelso + Jackie 4 EVA! After almost two years of dating, former That '70s Show sweethearts Mila Kunis and Ashton Kutcher have gotten engaged, a source has confirmed to E! News. Normally we'd take that information with a grain of salt, but judging by the giant diamond sparkler Kunis is sporting on her ring finger, we'll give this "source" the benefit of the doubt. Congrats, you crazy kids!
This will of course be the 36-year-old Kutcher's second marriage, following his May-December coupling with Demi Moore. The couple divorced in 2010, around the same time that 30-year-old Kunis ended her eight-year relationship with Macaulay Culkin.
Click through to see Kunis' new rock...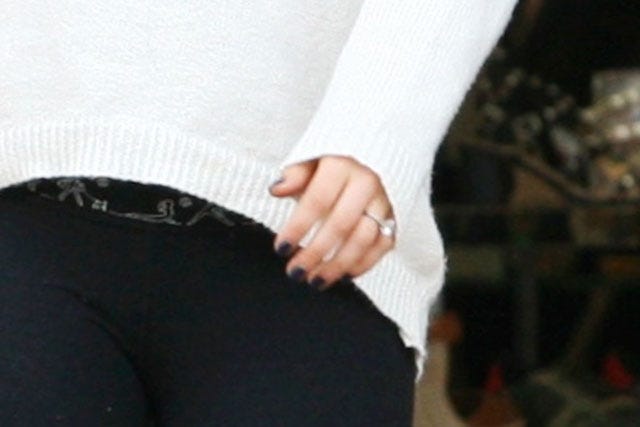 Photo: Marcus/Splash News.

Want even more R29? Get the latest news, tips, and can't-resist stories delivered straight to your newsfeed, in real time.