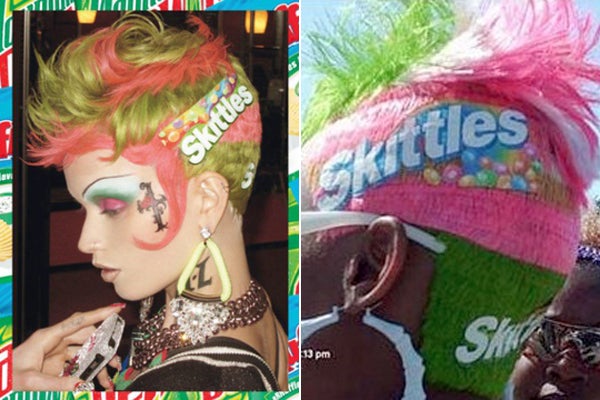 Ru Paul brows and hair show hairstyles inside a poorly lit bathroom of a fast-food joint... in this week's
questionable editorial of the week, we have Vogue Italia's "Haute Mess"
editorial spread shot by Steven Meisel that has been making waves across the Internet as insensitive and condescending towards low-income stereotypes. Inspired by American pop culture (Skittles anyone?),
Jezebel
found the exact picture of
Akeem Smith
-styled hair-dos from which Meisel
obviously
drew inspiration, and probably ripped off entirely. But do all the references make the editorial racist or classist? In the same way Warhol reappropriated the Campbell's soup can, could Meisel be trying for some sort of social commentary? Is something malicious going on, or is it just a lazy attempt at provocation?