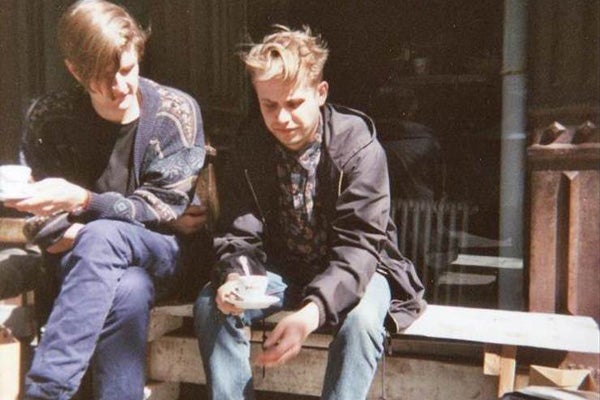 Finnish duo Sami Suova and Mikko Pykari have a knack for making Madchester-indebted pop sound like Shine 2009. The band's new single, "Eurozone," from the upcoming Our Nation, may be the band's grooviest track yet, with a buttery bass line and bright rhythm. Yet, while "Eurozone" is an easily enjoyable piece of funk-pop, the title alludes to the more serious politics beneath the surface.
Over an old-school breakbeat, the band waxes about the state of economic affairs in Europe. Lines like "It's easy when you know how to do it / let's make a profit" and "We're both in love with money," drip with sarcasm. It's a bit of Occupy outrage amidst a track whose gaudy samples recall ages of past excess. Even though the message may be clear, it's still easy to put the economics aside and let the beat take over.
Shine 2009 — Our Nation "Eurozone"
All music is for sampling purposes only. Please go out and buy the artists' records. If you would like for us to remove a track, please email us at feedback@refinery29.com.