Randy Stulberg, Independent Director, Producer, and Cinematographer
After spending two years capturing the story of life in the deserts of New Mexico, the first film by Randy and her brother, Jeremy — Off the Grid: Life on the Mesa — premiered to great reviews on the Sundance Channel. What's up next? A verite documentary called Broken Heart Land, which will be released next year. Filmed over the course of two years in Oklahoma, it follows a family's unexpected entanglement in the controversial issue of LGBT rights in their small town. The Tribeca FILM Institute and New York State Council on the Arts have taken note, so it's safe to say we'll probably be seeing a lot more from this gifted, hard-working duo.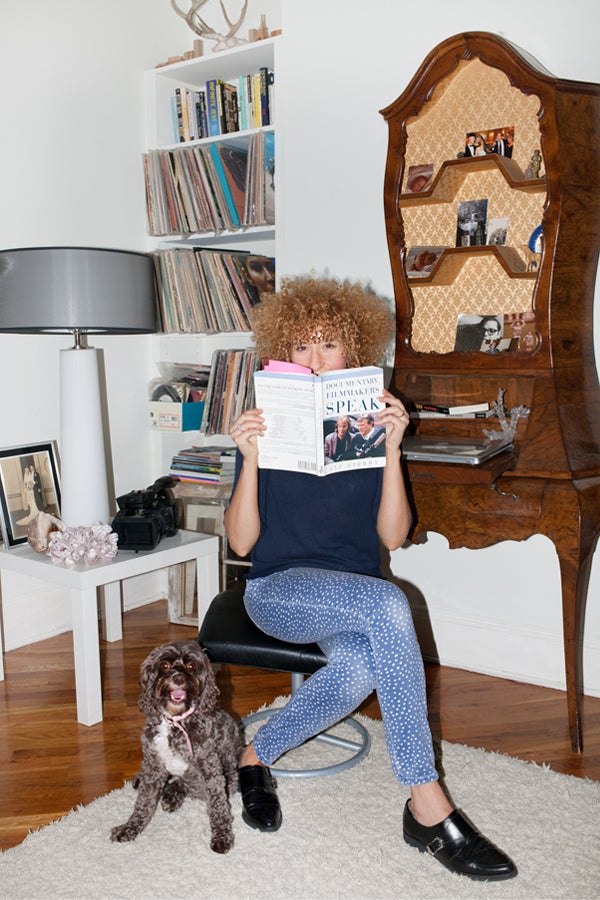 Hands down, best professional advice you ever got.
"As the astronauts would say, 'The sky is NOT the limit.' Dream big; it doesn't cost anything to dream."
What skill or habit do you think is vital for success?
"Empathy, patience, a sense of humor, being true to yourself, and doing what you fear."
What moments on the job do you find most rewarding?
"I find the adventure of the unknown to be the most thrilling part of my job. I love the challenge of storytelling. I feel so blessed when I am able to capture intimate or funny moments, or just life unfolding over a long period of time. I find it most rewarding when the people we are filming give us the gift of trust. I take their trust very seriously and I try to be as empathetic as possible. Making documentaries has given me a better understanding and perspective of both the humanity and the great social divide in our country."

Photographed by Sunny Shokrae