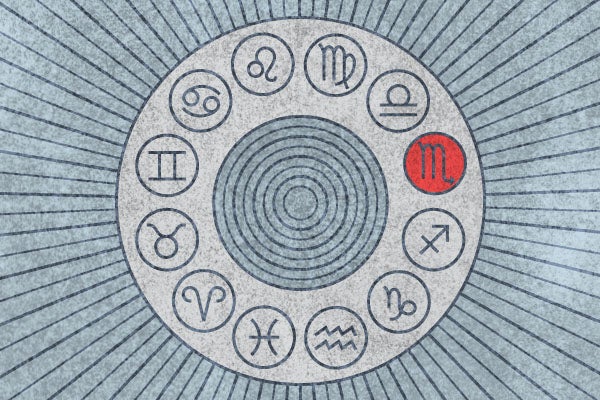 Aries (March 21-April 19)
You've got a warrior-like spirit, and you're going to have to put up your proverbial fists to get through this week.
Taurus (April 20-May 20)
Your friends need your strength this week. You've got more fortitude and perseverance than the regular person, so offer your help wherever you can.
Gemini (May 21-June 20)
Use your strong voice (both literally and figuratively) to communicate this week — the world needs to hear you roar!
Cancer (June 21-July 22)
You've never been the alarmist type, and your Mother Hen tendencies can be super useful to your friends this week who may need some nurturing.
Leo (July 23-August 22)
You've got humor and playfulness in spades. Use your charm to uplift people this week — you may find that, in turn, you'll be in a better mood, as well!
Virgo (August 23-September 22)
While your environment may seem like it's been chaotic lately, just your presence can bring calm and harmony to a room.
Libra (September 23-October 22)
You're great at putting on events — this is the time to host that dinner party you've been thinking about throwing.
Scorpio (October 23-November 21)
This isn't the week to playact. Be real. Don't be scared of pissing people off — they'll respect you for your honesty!
Sagittarius (November 22-December 21)
It'll pay off to be super nice this week. Know that it'll make a huge difference, even if you can't directly see the results.
Capricorn (December 22-January 19)
Your unofficial job title might as well be life coach, because of how many of your friends seem to come to you for advice. This week, double up on your "work" hours!
Aquarius (January 20-February 19)
You are a humanitarian at heart, but you've never been the type to make a hullabaloo about it. This week, there are plenty of causes to lend your hand to — it's your responsibility!
Pisces (February 20-March 20)
You've always been able to read other people's best assets. Use this gift wisely this week!