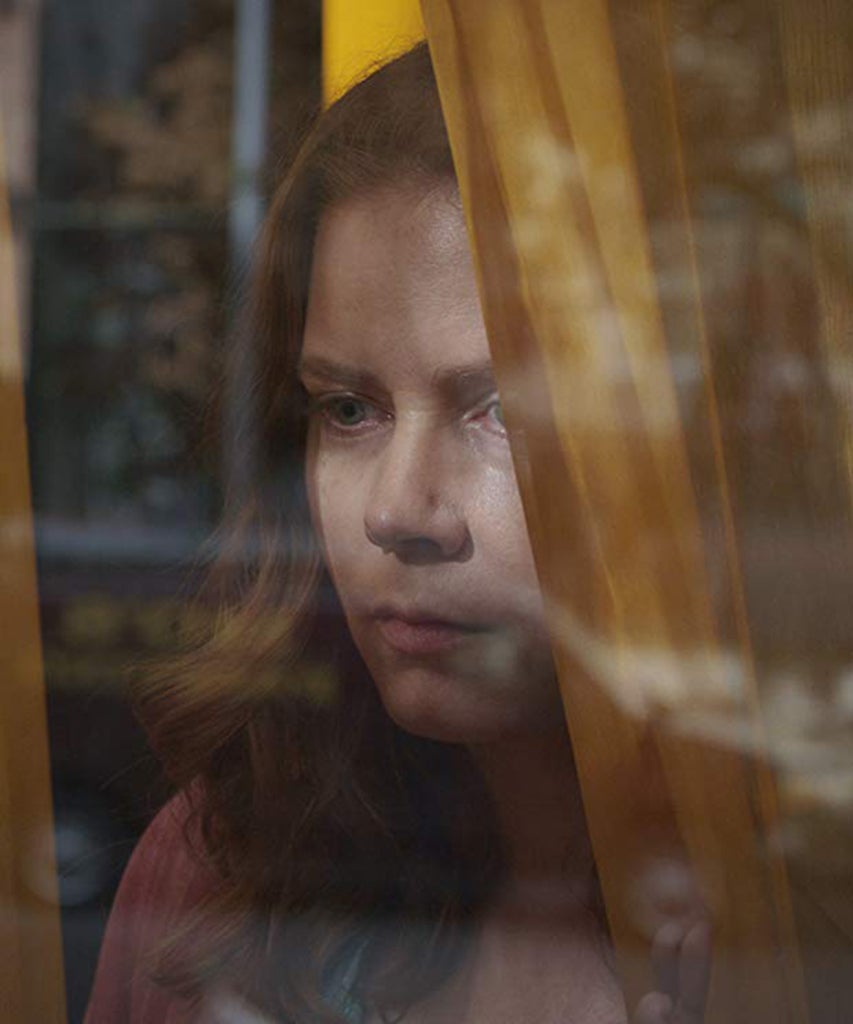 Potential
gaslighting
, a missing woman, and one mind-boggling mystery: Amy Adams has officially found her
Gone Girl
. 
A
trailer for The Woman In the Window
hit the internet Thursday, and it promises endless twists and turns. Based on Dan Mallory's book of the same name (written under the pen name A.J. Finn), the film stars Adams as Anna Fox, an agoraphobic psychologist whose only experience of the world is what she sees through her window.
Then, her neighbor Jane Russell (Julianne Moore) appears on Anna's doorstep and invites herself inside. After a night of talking, Anna sees Jane again days later through her window — only this time, Anna witnesses her new friend fighting for her life, and seemingly being murdered by an unidentified assailant.
Anna reports the crime to the police, only for "Jane" to show up unharmed. Here, she's played by Jennifer Jason Leigh, and this Jane insists she's never met Anna. Did Anna imagine her interaction with Jane? She is taking a lot of pills — ones that can cause "hallucinations," apparently — and chasing them with a lot of wine. 
It's Alfred Hitchcock's Rear Window, with an unreliable narrator at the center. Is Anna just deeply unwell, and imagining the worst? Is that's true, does Moore's version of Jane even exist? Or is Anna correct about everything she saw, and Leigh's character is just an imposter, hellbent on protecting a sinister secret?
Adams is used to playing a woman in peril; she scored both Emmy
and
Golden Globes nominations for
her role in HBO's Sharp Objects,
a book also penned by
Gone Girl
's Flynn. Whether this film will permeate pop culture in quite the same way
Gone Girl
did remains to be seen. 
Woman In the Window
is dramatic on its own, but the behind-the-scenes story is almost as intriguing. Back in July, the movie went into reshoots after
test audiences were "confused" by the story
, according to
Vanity Fair
, making some wonder whether the movie could live up to the hype of the best-selling novel. The film also came under controversy when it was reported in a February 2019 piece in
The New Yorker
that author
Mallory had allegedly publicly lied about multiple situations
in his life, including having cancer and "polishing" the horror film
Final Destination
. 
Check out the trailer below, and start theorizing now about the truth behind this Jane dilemma. Woman In the Window hits theaters May 15, 2020.