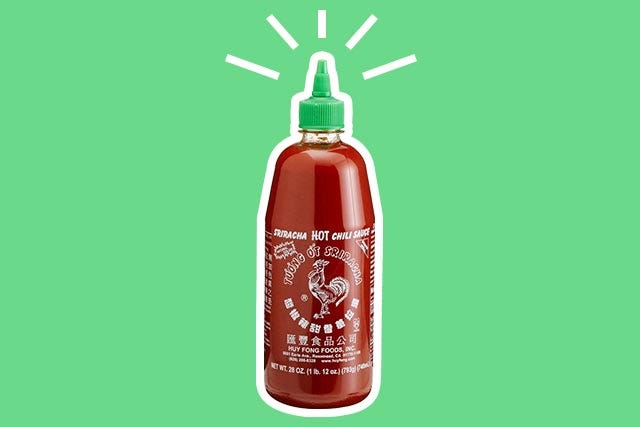 Sriracha-obsessed EDM ravers, rejoice! Something called the Electronic Sriracha Festival is coming to St. James Park, California, and it's about to combine all your Molly-addled hopes and dreams into what sounds like the most terrifying Labor Day weekend plans, ever.
The lineup for the festival, which is slated for August 30, won't be announced until Monday, but the
official ESF website
says the rave will boast "2 city blocks, 3 stages of electronic music, 4 bars, and 120 Sriracha-infused dishes." This is either the result of some brilliant marketing on the rooster's part — especially considering the
Irwindale factory disaster
of 2013 — or a flighty idea pitched by a teenager with a serious affinity for Zedd and sensory overload.