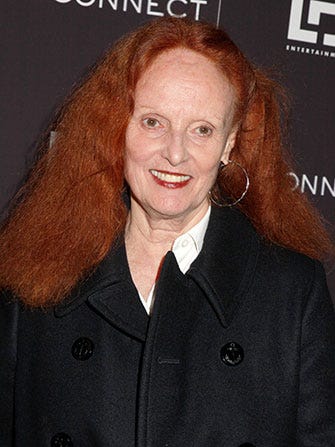 Photo: Gregory Pace/BEImages.
When news hit that Kim Kardashian was being shot for an American Vogue cover, it sent shock waves around the world. Well, the fashion world, at least — or maybe it was just here, at the R29 HQ. In any case, some of our staffers were up in arms, some were mildly indifferent, and some just wanted to know what glorious piece of couture she would be wearing.
Regardless of your feelings about the reality star, there's no denying that a Kardashian Vogue cover is a big deal. And, it marks a potentially big change for the venerable magazine. While we still have no word from Anna Wintour on why she chose to (allegedly) feature Kim K., most of us think it has to do with Kanye West. After all, it hasn't exactly been a secret that he's been lobbying for this exact scenario for quite some time. And, as we all know, what Kanye wants, Kanye gets.
We may not be able to press Wintour anytime soon, but some hard-hitting reporters did manage to approach the glossy's creative director Grace Coddington. Coddington was walking the red carpet of the amfAR Gala in NYC last night when someone asked point-blank whether Kardashian was, in fact, shot for the cover. "Gosh, I dont know. What can I say," she replied, reportedly after widening her eyes and giving a grin. "I don't do covers anyway, so I wouldn't know what they have picked out." We're not publicists, but that sounds like a well-rehearsed dodge if we've ever heard one. We're going to take Coddington's coyness as a "Yes." (
The Hollywood Reporter
)