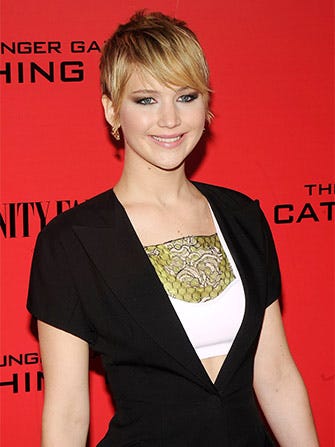 Image: REX USA/Picture Perfect.
Just when we thought
Jennifer Lawrence
couldn't possibly get any cooler, she goes and proves us wrong. Seriously, she's our ultimate Hollywood homegirl.
While you might surmise a gal with a Dior contract and an Oscar on her mantle wouldn't deign to settle for anything less than Dom Pérignon, the actress has revealed she's more of a beer girl. Awesome.
It seems the Hunger Games: Catching Fire star was offered her choice of artisanal beer at a restaurant recently, at which point she shut the server down by saying, "I'm a Budweiser person. So I don't really understand."
It seems all the fancy hops and brews in the world can't hold a candle to the King of Beers. So save your bubbly and your pale ales. The girl just wants something simple. And yes, she's totally invited to our next kegger. (
Perez Hilton
)