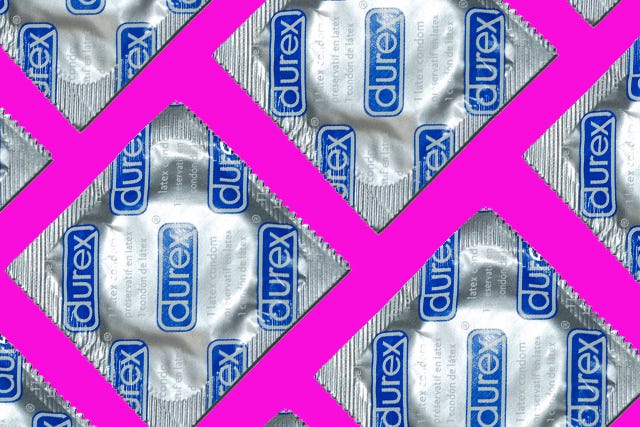 Photo: Courtesy of Durex.
There are many reasons not to believe
a new report
on the size of male genitals across our great nation. First, the company that published it is called
Condomania
, and it claims to be the first online condom e-tailer. Besides the fact that anything with "mania" in its name is probably not the closest adherent to scientific process —
The New England Journal of Medical Mania
just doesn't sound right, for some reason — Condomania's findings are based solely on its sales of differently sized condoms to U.S. customers.
That is, Condomania has no hard data, if you'll excuse the expression, on penis size per se. The suggestion that North Dakotans possess the largest members in the country could just as likely be attributed to the fact that
some men buy condoms larger than they should
due to well-established concerns about a penile length's relationship to masculinity. (Large testes, it should be noted, have actually been found to be
an indicator of shorter lifespan
.) It also ignores the fact that
some dudes
opt to not wrap their junk at all. At best, this report could only claim that well-endowed North Dakotans are more sexually responsible than the rest of their brethren.
Advertisement
ADVERTISEMENT
And, as
TIME
's Jessica Roy
points out
, "this list is missing Georgia, leading us to conclude that there must be no penises in the state of Georgia." More research, surely, needs to be done.
In the meantime, here are the top 10 states for substantial schlongs, according to Condomania (see the whole list at TIME):
1. North Dakota
2. Rhode Island
3. South Dakota
4. District of Columbia
5. Massachusetts
6. Ohio
7. Arizona
8. Alabama
9. New York
10. South Carolina