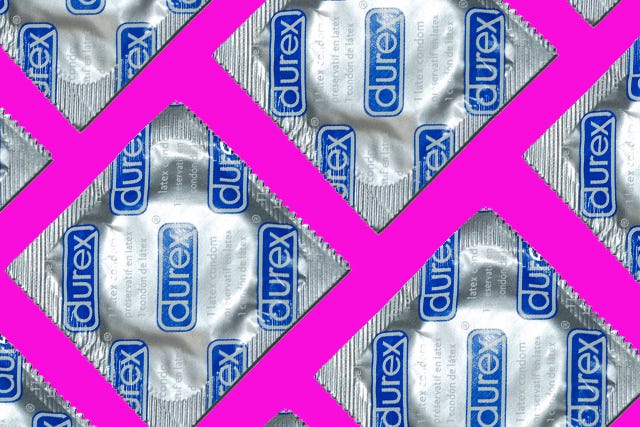 Photo: Courtesy Of Durex.
Back in March, the
Bill and Melinda Gates Foundation
announced a new initiative that immediately had the Internet buzzing (and cracking very, very bad jokes) —
a worldwide search for a better condom
. The Foundation, a leading force in HIV prevention around the world, argued that if condoms were easier and more comfortable to use, HIV- and STD-infection rates would plummet. In the months since, companies and individuals submitted over 800 proposals, including a decidedly funky-looking
"Origami Condom"
.
This week, though, Gates Foundation officials made their final selection, choosing 11 winning designs, with the backers of each receiving a $100,000 grant to explore production possibilities. While most of these ideas aren't quite as crazy-looking as that Origami Condom, many of them incorporate new materials and application methods to make it more pleasurable to use.
One design uses a special ultra-thin polymer plastic that is meant to mimic Saran wrap and reduce squeezing, while another is made of a composite material that enhances natural sensation on contact. Several come equipped with removable tabs that help streamline the process of putting on the condom, even in low-light conditions. The weirdest? A rather inane-looking contraption made out of reconstituted cow tendon — apparently, they're super strong? Click through to the Gates Foundation
Facebook page
to see the winners. (
The New York Times
)