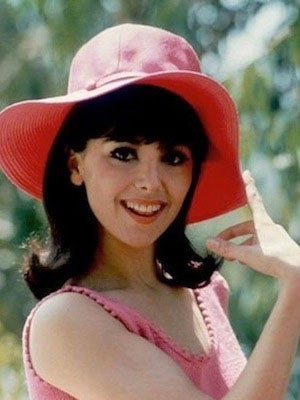 We're always in the market for new beauty icons with rad looks to copy. So, when we read this tutorial on XOJane this morning about how to do our hair like Marlo Thomas in the late '60s TV series That Girl, well, you can probably imagine our excitement.
Kristina Uriegas-Reyes writes, "Along with Ronnie Spector, Marlo Thomas is my ultimate 1960s hair goddess of greatness. While Ronnie went all out beehive, Marlo Thomas had the perfect bouffant hair with no strand out of place." We think Uriegas-Reyes is about to become our hair goddess of greatness: Girlfriend knows her way around a curling iron, and she has us wondering if the '60s flip will become this summer's new beach waves.
We can't wait to try out this look, and, let's be honest, will probably end up copying her eyeliner, too.
(xoJane.)