Squeeeee!
Adele's having a baby
! And, if our dreams have their way, the kid is sure to be a future super vocalist with pipes powerful enough to make us weep (just like mom). This will be the singer's first child, and we can't wait for the plethora of songs inspired by the little guy or gal. Naturally, we're not the only ones psyched by the news – after the songstress made the announcement on
her site
, it momentarily crashed. Now
that's
an achievement to be proud of.
Apparently, Adele originally wanted to produce five albums (she's currently at two) before producing a kid. Oh well, at least now she's got some new material for the next three! (
Huffington Post
)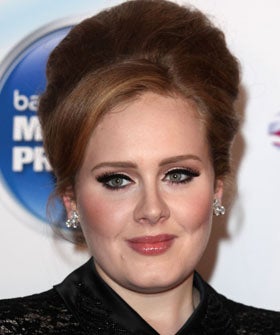 Image via Huffington Post.