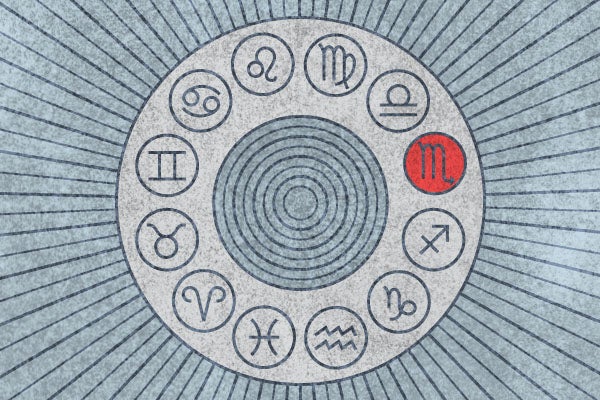 Aries (March 21-April 19)
There's always something for you to be excited about but circumstances can always throw you off track. The trick is to learn to focus in the midst of all the chaos.
Taurus (April 20-May 20)
Out of all the people in the world, who is your favorite person? Make sure you let them know this holiday season.
Gemini (May 21-June 20)
It would be best to stick to trusted people's advice this week. Don't venture too far off the grid. You're going to want to be relatively close to home.
Cancer (June 21-July 22)
A foreign land will now be on your mind more and more...until the spring when you decide to actually make the big move.
Leo (July 23-August 22)
In the next few weeks you will be deciding where you want to live. But, if you have already made a move, then it's time to settle in and make new friends.
Virgo (August 23-September 22)
Let things roll out organically this week. There is still stress left from the deadlines of months before and months ahead. Hard work is something you've never been afraid of.
Libra (September 23-October 22)
Get out this week and be social, be sexy, and just be your beautiful self. Love in all forms will be available to you. This is the week to attract a new one.
Scorpio (October 23-November 21)
It's time to get into a meditation practice. Those dark thoughts that are keeping you up all night really need to be addressed.
Sagittarius (November 22-December 21)
Say it, do it, live it. This week is a week to be remembered, so seize the moment.
Capricorn (December 22-January 19)
Respect is something you demand from other people, but this week try turning things around and let someone else know how much you revere them.
Aquarius (January 20-February 19)
You have quite the dilemma going on at the moment. You need to finally give yourself time to think about you, and you alone.
Pisces (February 20-March 20)
New clients this week will be available for you to impress. Do everything you can to prepare to look and feel great. Yes, spa time is in order.