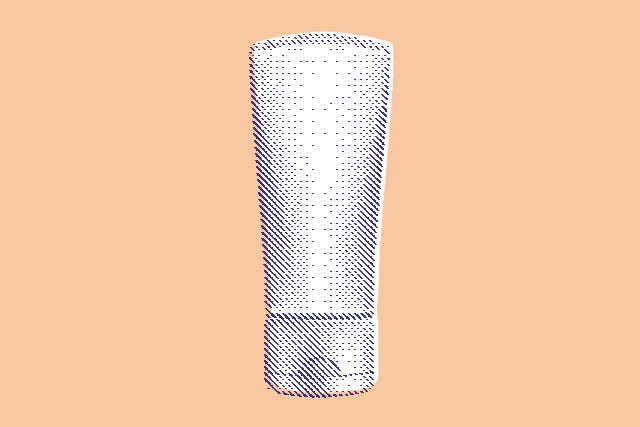 Illustrated by Ammiel Mendoza.
We always knew that we'd be writing these words one day: EE cream is a thing. As WWD reports, this "extra exfoliating" (of course) product is about to rock our worlds, with "ingredients like oatmeal, bamboo stem powder, marine algae extract, and jojoba beads for abrasion-free exfoliation." Called EE MarineGranules, it's "a botanical-based marine mousse" (sure, why not?) that both buffs and soothes, like any good exfoliating treatment. But, the best part? You add it to your regular cleanser, to turn anything into an exfoliating dream.
Launching in the spring, the EE cream from
Previse Skincare
is designed to be
"a travel-friendly, natural alternative to a Clarisonic-type implement,"
WWD
says. So, it's not exactly the heavenly fusion of makeup and skin care that we've come to expect from alphabet creams, but it still sounds pretty wonderful. At $40, it's not a bargain, but we don't mind shelling out a bit more for our skin care. You only get one face, after all.
Previse Skincare is an interesting brand even without this pioneering product. Their website has a personalized consultation feature which tells you what your skin type is and recommends a regimen to improve it. So, whether or not EE catches on or stays within this one brand, we're looking forward to seeing more innovations from Previse — or at least finding out once and for all what our skin type actually is. (
WWD
)