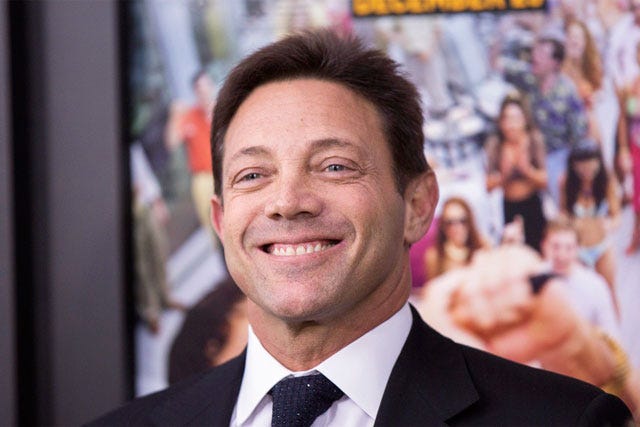 Photo: LUCAS JACKSON/Corbis.
Jordan Belfort, the former financial fraud who scammed investors out of $110 million and became the inspiration for The Wolf of Wall Street film, might soon see yet another pay day.
Belfort's tell-all book about his limitless excesses in the 1990s led Martin Scorsese to make the film with Leonardo DiCaprio in the lead. Scorsese's not the only one captivated, however; Electus CEO Chris Grant also read Belfort's book and,
according
to
The Hollywood Reporter
, "was hopelessly smitten with its larger-than-life narrator." Together, Belfort and Grant are now working on a reality TV show, in which Belfort will council others who have hit rock bottom. Grant told
The Hollywood Reporter
that Belfort was described as "TV gold" by entertainment executives.
Some people, however, are less than thrilled with the idea of celebrating a scammer. Christina McDowell, the daughter of one of Belfort's former partners in fraud,
wrote
an open letter denouncing Scorsese's film, calling it "a reckless attempt at continuing to pretend that these sorts of schemes are entertaining, even as the country is reeling from yet another round of Wall Street scandals."
Forbes
notes
that Belfort, who served 28 months in federal prison for his crimes, "hasn't even come close" to paying restitutions required of him under a 2003 sentencing agreement — only $11.6 million of the $110 million he owes. Meanwhile, Belfort has continued to collect fees from his engagements as a motivational speaker as well as pull in $1.7 million in book and film rights. (
The Hollywood Reporter
)