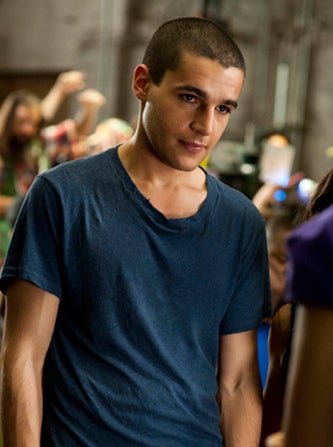 Photo: Courtesy of HBO.
Just when things with Charlie and Marnie seemed to be on the ups at the end of the second season of Girls, Charlie ended things, once and for all.
Page Six
initially reported that Christopher Abbott abruptly called it quits on the show, and his character, due to creative differences with Lena Dunham, but that statement has since been debunked.
Abbott cleared the air with
The New York Times
, saying it was a falling out with said role that pushed him to leave. As the show progressed, Abbott began to realize that, despite the honesty of Dunham's vision, he couldn't relate to his character anymore. "The world that Lena [Dunham] wrote was very real, especially in New York, but it wasn't as relatable for me on a personal level," he confessed.
Currently, he's starring in Hill Town Plays, a downtown Manhattan-based stage show where he plays a masculine yet fragile man (attributes his character of Girls vied for, but could never become). "There's something satisfying about playing parts where you really relate to the characters," he explained.