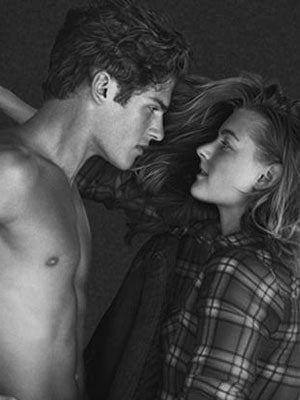 Every few years, comments from Abercrombie & Fitch CEO Michael Jeffries resurface about his refusal to make clothes for XL or XXL buyers. The exact quote,
given in a 2006 interview with Salon
, reads like this: "In every school there are the cool and popular kids, and then there are the not-so-cool kids. Candidly, we go after the cool kids. We go after the attractive all-American kid with a great attitude and a lot of friends. A lot of people don't belong [in our clothes], and they can't belong. Are we exclusionary? Absolutely. Those companies that are in trouble are trying to target everybody: young, old, fat, skinny. But then you become totally vanilla. You don't alienate anybody, but you don't excite anybody, either." Jeffries' comments, while surprisingly honest, continue to receive backlash, and the most recent round has finally incited the stalwart CEO to remark.
Of course, his statement is an explanation, and not an apology
. So, let's break it down.
Acknowledge the controversy, but make sure that everyone knows that it's ridiculous to keep beating this obviously dead horse, because those who are upset are obviously late to the party. Bringing this up again is, according to Jeffries, tiresome.
"I want to address some of my comments that have been circulating from a 2006 interview. While I believe this 7 year old, resurrected quote has been taken out of context...."
Don't apologize for saying anything, except being misinterpreted. Because it's not his fault, it's ours.
"I sincerely regret that my choice of words was interpreted in a manner that has caused offense."
Use a marketing word that clearly excuses any responsibility. It's all part of a business plan, everyone.

"A&F is an aspirational brand that, like most specialty apparel brands, targets its marketing at a particular segment of customers."
Admit the obvious. See? We can all agree with this. He must be saying something we can all agree upon!
"However, we care about the broader communities in which we operate and are strongly committed to diversity and inclusion."
The people! Think of the people! There are people who work at Abercrombie, and as such they must be good, right?

"We hire good people who share these values. We are completely opposed to any discrimination, bullying, derogatory characterizations or other anti-social behavior based on race, gender, body type or other individual characteristics."

Is his apology a non-apology, or is the first step simply admitting you have a problem?

Photo: Courtesy of Abercrombie & Fitch.