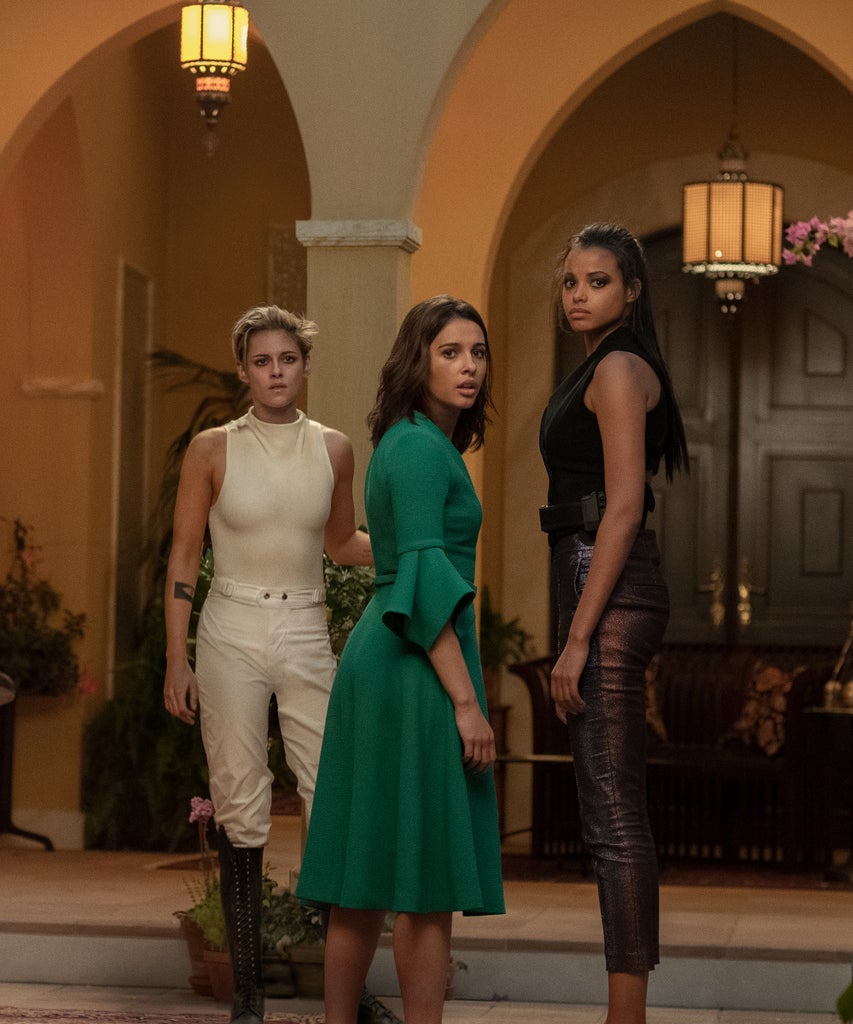 As is the case with almost any women-led blockbuster, the
Charlie's Angels
reboot, starring Kristen Stewart, Naomi Scott, and Ella Balinska, debuted at the box office to a smidge of backlash.
Even though 17 years have passed since the most recent
Charlie's Angels
feature film, Elizabeth Banks, who directed and starred in the film as Bosley, was asked if another reimagining of the trio was necessary. After all,
the franchise was first born
as a television series in the '70s and was revamped for TV in 2011 (granted, for just a few shot episodes). However, Banks pointed out that the many other male-lead franchises that get rebooted over and over again don't seem to face this question, when speaking
to the
Wall Street Journal
.
"You've had 37 Spider-Man movies and you're not complaining!" she said. "I think women are allowed to have one or two action franchises every 17 years — I feel totally fine with that."
Some of the only other female-led action franchise in recent years were the
gender-swapped
Ghostbusters
in 2016, the Lara Croft remake,
Tomb Raider
, in 2018, as well as 2018's
Wonder Woman
, which returns for a sequel in 2020.
As for
Spider-Man
, its movies alone include
Spider-Man, Spider-Man 2, Spider-Man 3, The Amazing Spider-Man, The Amazing Spider-Man 2, Spider-Man: Homecoming, Spider-Man: Into The Spider-Verse, and Spider-Man: Far From Home
. Oh, and
Ghostbusters
? It's getting rebooted
again
in 2020. So, yeah, a third
Charlie's Angels
movie is juuuust fine.